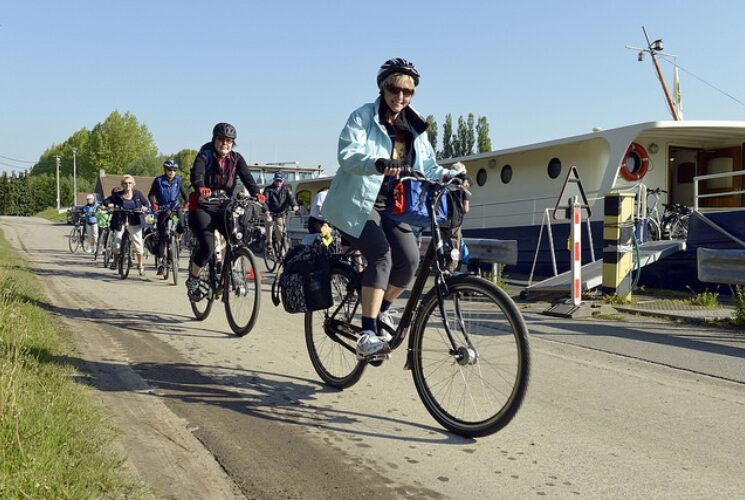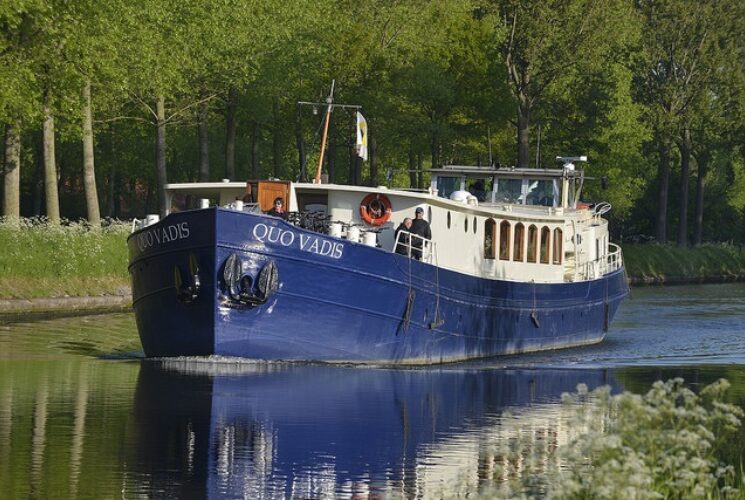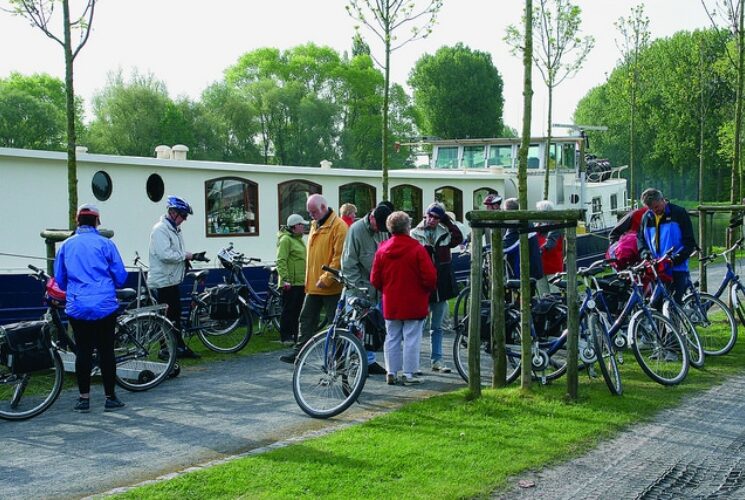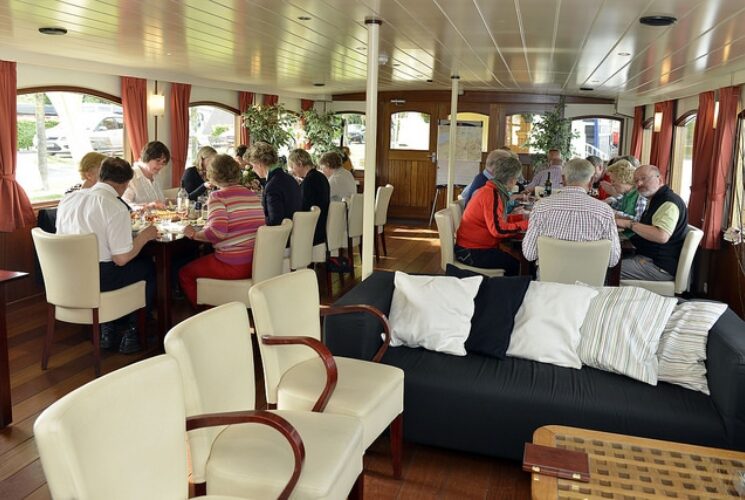 3 Landen Moezelreis
Duitsland, Luxemburg en Frankrijk.
Het landschap links en rechts van de Moezel biedt een schitterend uitzicht op de uitgestrekte wijngaarden, de koele lokale wijnen smaken heerlijk, de historische steden hebben een rijk verleden en de fietsroutes zijn prachtig. We volgen de Moezel door Duitsland, Luxemburg en Frankrijk en kom je langs eindeloze wijngaarden en charmante oude stadjes als Cochem en Bernkastel. En natuurlijk stoppen we hier en daar ook voor lokale wijnproeverijen.

Fietsen langs de Moezel ;en de Saar
We bezoeken Trier, de oudste stad van Duitsland van Romeinse oorsprong. Overblijfselen zoals de oudste kathedraal van Duitsland, het amfitheater, de keizerlijke troonzaal en de oude stadspoort, de bekende 'Porta Nigra', getuigen van dit glorieuze verleden. Vanuit Trier volgen we de Saar naar de gezellige stad Saarburg met de prachtige waterval in het stadscentrum.

We vervolgen onze reis via Luxemburg, het enige Groothertogdom in Europa. Vanwege zijn strategische positie tussen twee grootmachten (Duitsland en Frankrijk) is het de afgelopen eeuwen herhaaldelijk bij oorlogen betrokken geweest. Op de laatste dag fietsen we door Frankrijk met zijn gastvrije dorpjes, waar de inwoners trots zijn op hun lichtzoete wijnen en de gouden mirabellikeur. De bestemming van de reis is de stad Metz in Frankrijk met zijn prachtige kathedraal.
Day 1 (Sat): Metz

Embarkation and check-in is at 2 p.m. in Metz. After a welcome meeting with the crew there is time for bicycle fitting and a little test ride. After dinner your tour leader will take you for a walk through Metz. Metz is a beautiful old city strategically situated on a Roman trading route. St. Etienne Cathedral is the 3rd largest gothic church in France with flying buttresses and Marc Chagall stained glass windows. Metz is full of stunning architecture, flowers and great cafes. We advise you to come to Metz one or more days earlier, so that you will have plenty of time to discover this interesting city.
Day 2 (Sun): Metz – Remich (41 km/26 mi. or 49 km/31 mi.)
While having breakfast you will cruise in the direction of Thionville. Close to this town your bicycle tour starts. Thionville, once was the center of the French steel industry. That might sound modern and industrial, but the city is ancient. The historic center shows you the medieval ramparts, lovely gardens, old streets and St.Maximin basilica. The route is lovely through French countryside, and friendly villages. You pass the fortress of Sierck-les-Bains, one of the palaces inhabited by the powerful Dukes of Lorraine. Via the valley of the Moselle you cross the French-Luxembourg border at Schengen. The "Schengen agreement" is something everybody in Europe has heard of, whereas almost nobody knows that it is named after this little town in Luxembourg at the 3-country border. At crossing the Luxembourg- French border we experienced the outcome of this agreement: no border controls. Close to your final destination Remich you will visit the small village of Nennig, stop at what once was an old roman villa. A tile floor which lies in its original place, was once the centerpiece in this Roman villa. The scene (in 3 million individual tile pieces) reveals scenes from gladiator games in the amphitheater.
Day 3 (Mon): Remich – Saarburg (40 km/24 mi. or 48 km/ 29 mi.)
The river Moselle is here the border between Germany and Luxembourg. You start following the river on the German side, but soon you will hop to the Luxembourg side. There you'll visit a wine cooperative, specialized in the so called "Cremant", say the Champagne of the Moselle. Then there are 2 cycling options: One is easy, but a bit longer along the rivers. The shorter option is a bit more challenging, through the hills. Whatever your choice is, the biking will lead you to your Saarburg, an interesting old town situated in the most beautiful part of the Saar valley. Here the banks of the river are densely forested. The castle of Saarburg was built here in the middle of the 10th century. In the middle of town you come across a waterfall of 20 meters high. At the foot of this waterfall there is an old mill, which is driven by the small river. In this part of town most of the old houses from the 17th and 18th century, which give Saarburg such a picturesque look, are still intact.
Day 4 (Tue): Saarburg – Trier (32 km/19 mi.)
After breakfast your tour leader will take you for a short bicycle tour to Trier. You will arrive there around lunchtime. After a guided walk there is time to discover and enjoy Trier on your own. Trier is known as the oldest city in Germany. The city was founded around 15 before Christ by Caesar Augustus under the name of Augusta Trevorum. As a trading town and administrative center, Trier flourished during the late imperial age. This Roman golden age has left us with a respectable number of monuments. Most authentic is the city gate Porta Nigra, which was built around 18 after Christ. Today there is no dinner on board. You can select one of the local restaurants of Trier.
Day 5 (Wed): Trier – Schweich | Schweich – Neumagen – Bernkastel-Kues (27 km/16 mi. or 53 km/32 mi.)
After a breakfast cruise you will start your bicycle tour in Schweich. You have now entered the "The Romantic Moselle", the unofficial name for the mid- Moselle. Lovely vineyards expand as far as the eye can see. You cruise past the heavy-hitters in the wine world: Trittenheim and Piesport. Trittenheim lies in a sharp hairpin turn on the river surrounded by mountains coated with grapes. Piesport is beloved by the Brits for the "little golden droplets." Around lunchtime you will arrive in Neumagen, already in Roman times an important center of wine production. You can decide to join the barge from here or continue by bicycle to Bernkastel-Kues. This frequently visited, old and picturesque town produces the best wines of the Mid-Moselle. Pride of the town is the market square, with its picturesque timber-framed houses. A walk to the castle offers a beautiful view.
Day 6 (Thu): Bernkastel-Kues, Daun excursion (62 km/39 mi.)
This morning you leave the river and vineyards behind. You will be shuttled by bus up into the Eifel region to the city of Daun. From there, we take an exhilarating bicycle ride along a former railway track that is now a cycling path. The ride includes stretches through tunnels, over bridges and by small lakes formed from volcano craters, known as maars. After the last tunnel you can have a break in a local little town were you will love to have an ice-cream on the terraces, well deserved!
Day 7 (Fri): Bernkastel-Kues – Traben-Trarbach | Traben-Trarbach – Zell – Cochem (38 km/23 mi. or 61 km/37 mi.)
During breakfast the ship brings you to Traben-Trarbach. This little town features world-class Art Nouveau architecture that proves its great importance in international wine trade during the 19th century. You can also start biking a little later from Zell, beautifully situated on the Moselle, where the river meanders through the hills in many loops. Zeller Schwarze Katz (black cat) is a legendary Moselle Wine. Last stop before Cochem is Beilstein. This beautiful little place is sometimes referred to as the 'pearl of the Moselle'. Then onto your final destination Cochem, a cozy and characteristic Moselle town, with steep wine-clad mountains, wooded hills, an impressive castle and a picturesque square with beautiful timber-framed houses and cafes. A perfect place for a glass of local wine.
Day 8 (Sat): Cochem
End of tour. Disembarkation after breakfast, till 9:30 a.m.
Included
8 days/7 nights 7 x breakfast
Packed lunches 6 x 3-course dinner
Coffee and tea on board
Welcome drink
Use of bed linen and towels
Daily cleaning of the cabin
Climate-controlled cabin
Daily briefings
Fully guided cycling tours (from 18 guests: 2 tour leaders, 2 groups)
Some short walking tours
Maps for cycling tours (1x per cabin)
GPS tracks
Use of a helmet
Use of a waterproof pannier bag
Water bottle
Fees for ferries
Entrance Bourg Cochem
Bus transfer Daun
Wi-Fi
Excluded
1x dinner
Drinks
Bicycle rental or E-bike rental
Personal insurances
Gratuities (at your discretion)
Entrance fees and excursions (not mentioned under included)
Transfers to/from the docking place
Parking fees
| Cabins 2021/2022 | Prices p.p. |
| --- | --- |
| Twin cabin | € 1.395,- |