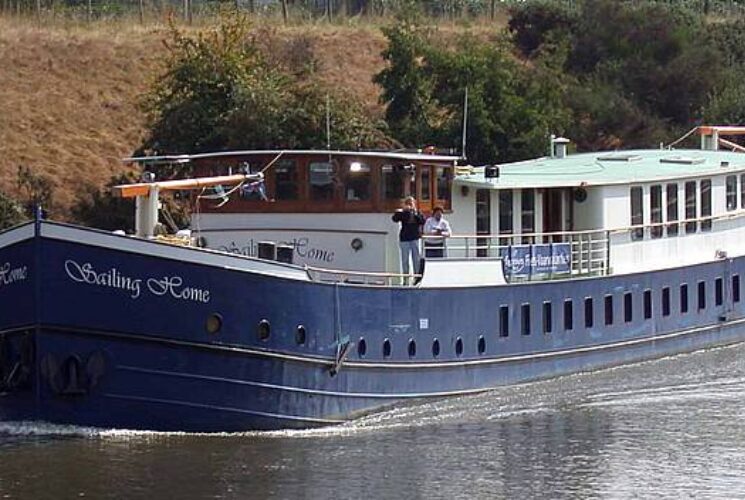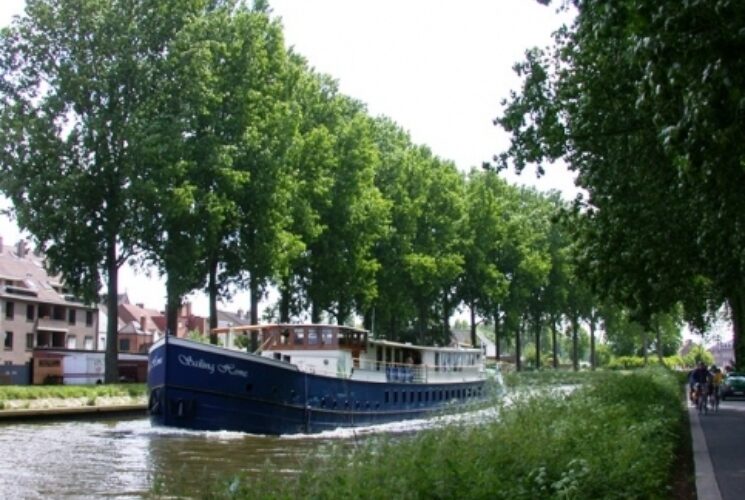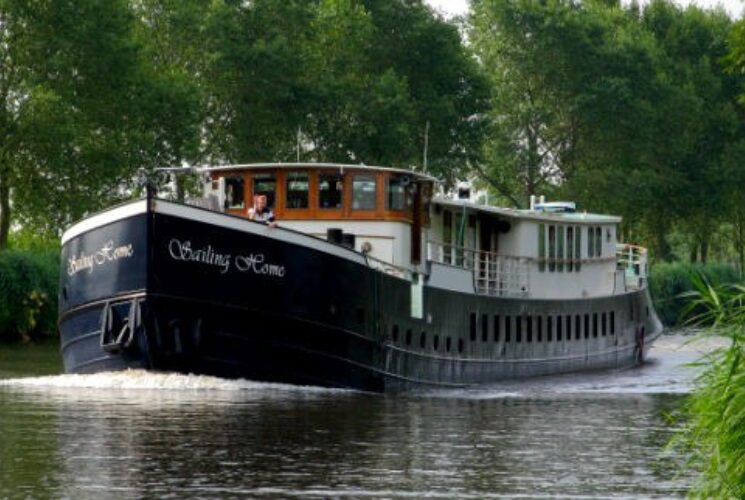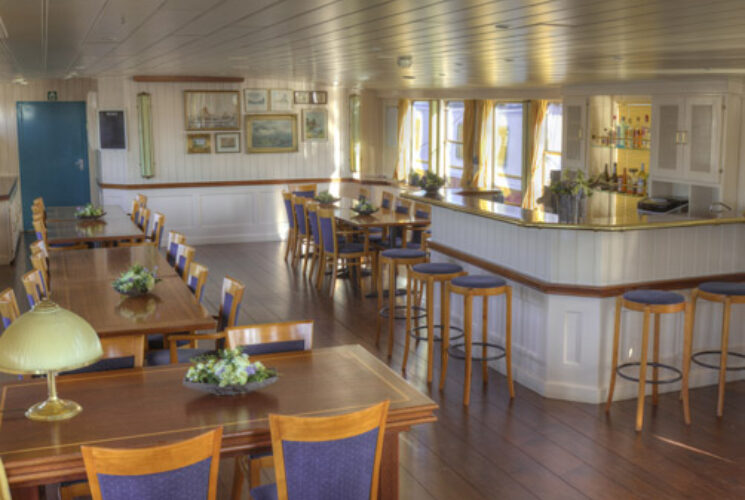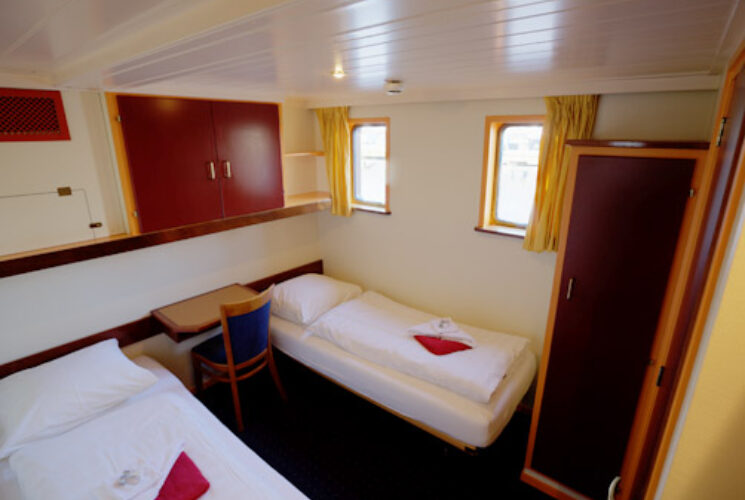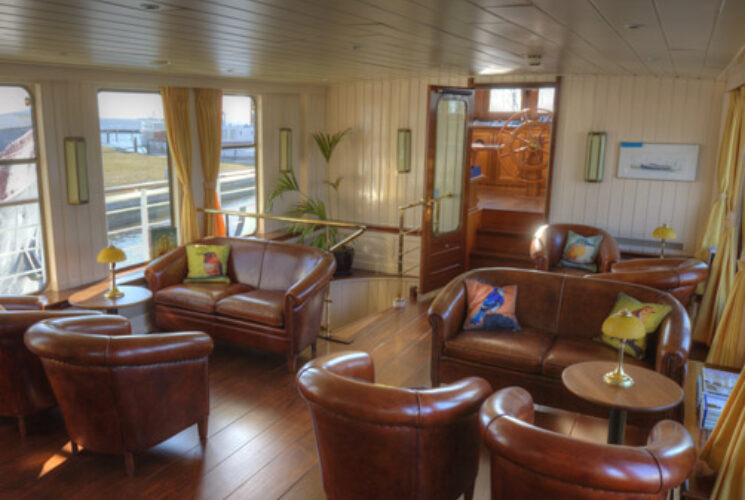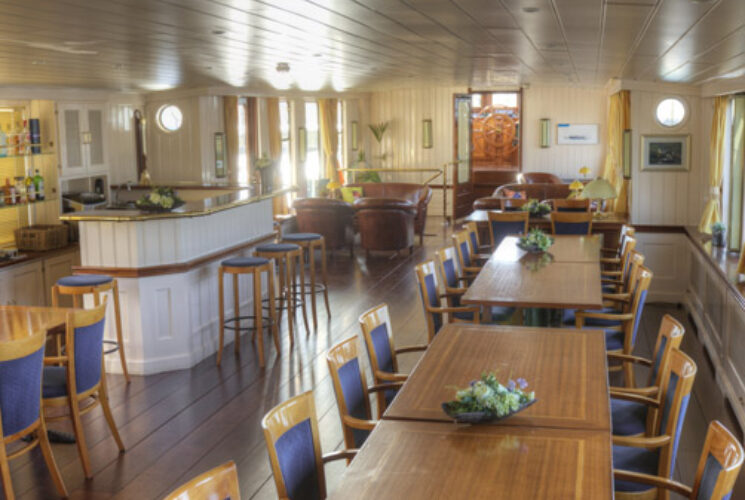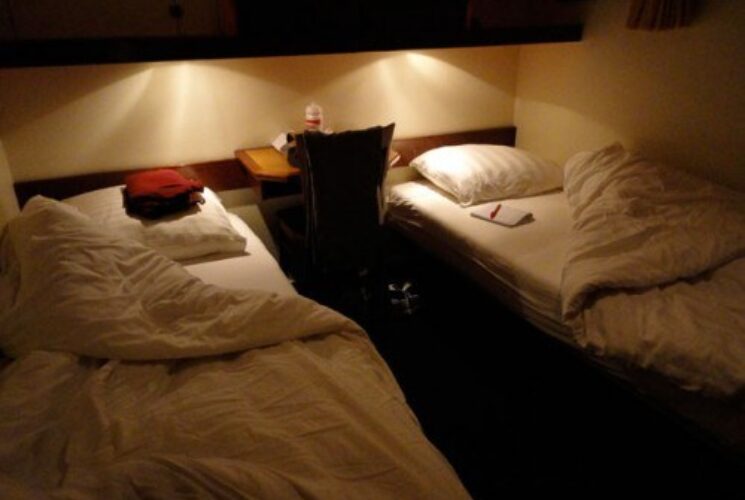 Barge charter - boat and bike
If you are looking for a barge to charter for your own group consider Sailing Home
The Sailing Home is build in the early 21th century on the casco of a so called "luxe motor". This was a cargo vessel which was permitted to the same waters as where the Sailing Home is sailing today. To convert the cargo vessel into a motor passenger ship, the casco was completely stripped. Subsequently, the wheelhouse was placed in front of the ship, as is usually seen on passenger ships. In the back, another construction is realized, and downstairs, the 13 passenger cabins are accomplished.
For charter prices see facilities
The Sailing Home possesses a Rhine certificate, what allows the ship to sail on all European inland waterways, including the extensive waterways of the Netherlands, like the waters of Zeeland, the IJsselmeer and the Waddenzee.
There is room for 26 overnight passengers, and in some cases, there is room for 60 day passengers. The foyer is comfortable and tastefully decorated. The interior has a luxurious, modern and warm charisma with a relaxed atmosphere. The comfortable leather armchairs and the bar can provide the necessary relaxation. Furthermore, audio equipment and television are present.
Individual boat and bike tours:
Super tulip tour
Amsterdam - Bruges
Bruges - Amsterdam
Amsterdam - Cologne
Cologne - Amsterdam
Barge Charter
If you want to charter barge Sailing Home please contact us.
Offer for school classes.
Hotel ship on location
Management- or office ship
Do you have other proposals or ideas? We are willing to discuss new options with you, and we will try to make a suitable offer. Express your wishes and we will arrange an offer without engagement.
Cabin Plan
13 spacious and comfortable guest cabins for two (low beds) and each cabin has a private bathroom.
All cabins have central heating and air-conditioning.
Daily cleaning of the cabins
Charter prices on request
Included in the price
7 nights (bedclothes and towels included)
all meals (breakfast and 3-course dinner on board and packed lunch)
coffee and tea on board
weekly programme
Not included in the price:
24-speed bicycle (with handbrakes, pannier bags, lock, water bottle) € 75,00 p.p. per
week
E-bike
(multi-lingual) tour guide.
Germany
Bicycle helmet
Bicycle insurance
Travel risk/Cancellation insurance
Admission tickets museums
Other arrangements or extra's are also possible, such as:
making your own special tour
extra Hotelnights before or after the tour
Transfers from or/and to the Airport
Prices and details on request!
Charter price p.w.: €0,-
on request