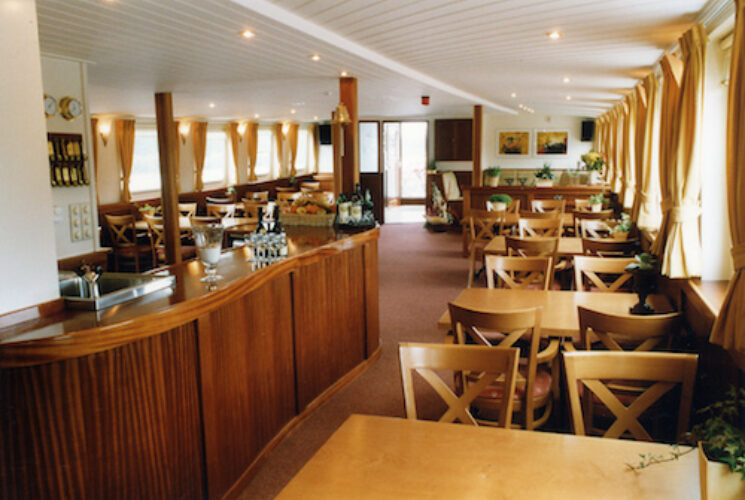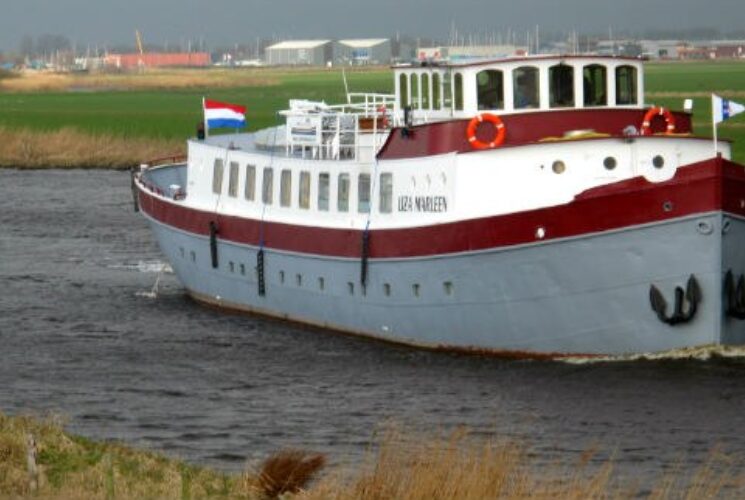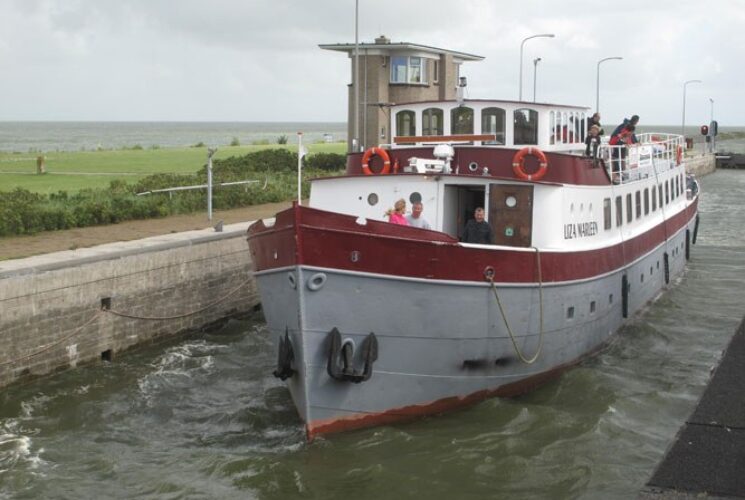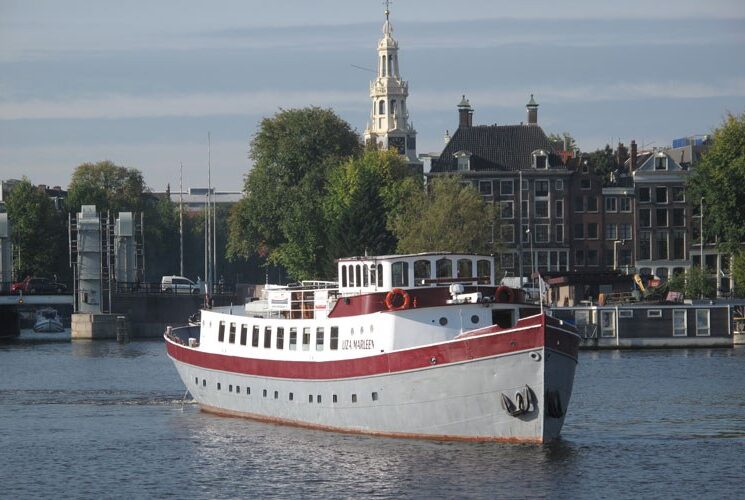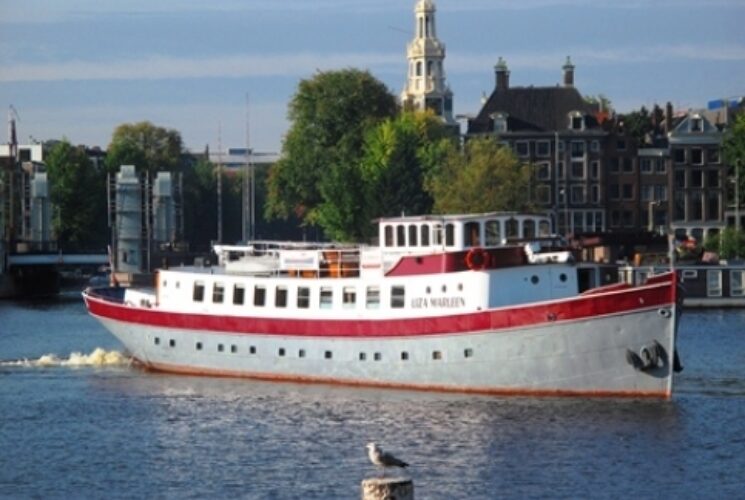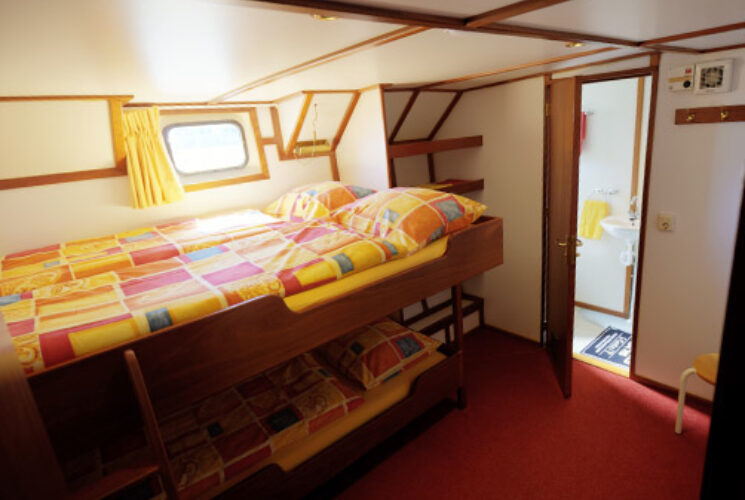 Barge charter Liza Marleen
You can charter a barge Liza Marleen with family, business or friends and find inspiration in the proven routes set up by our company or you adapt them to your wishes.
Individual cycle tours.
In summer Liza Marleen sails in north and south of Holland. The whole year the barge is available for charters.
In 1997-1998 a dismantled casco of a seagoing motor freight lugger was converted into the luxury motor passenger ship, called the Liza Marleen. The ship reminds one of the ferries to Vlieland and Terschelling, which were sailing in the 50's and 60's to these islands.
The sailing area of the Liza Marleen consists of all Dutch, German and Belgian waterways including the Dutch Waddenzee, the IJselmeer and the Zeeland streams. The Liza Marleen is built according to the criterion of the Shipping Inspectorate and possesses a valid Rhine certificate.
The ship is equipped for 80 day passengers and 28 overnight passengers.
The tastefully decorated lounge is equipped with an audio installation, television and video.
In the evenings it is possible to come together in the spacious sitting area or the cosy bar, to talk about the preceding day or just to relax.
For charterprices see Facilities

Barge Charter
If you want to charter barge Liza Marleen please contact us.
Offer for school classes or student trips
Hotel ship on location
Management- or office ship
One week boat and bike tour
Do you have other proposals or ideas? We are willing to discuss new options with you, and we will try to make a suitable offer. Express your wishes and we will arrange an offer without engagement.
Cabin plan
8 cabins have two low beds, which can be placed together.
2 cabins are so spacious, that they can expand with 2 lower beds or a third bed and a cot.
All cabins have a private bathroom with sink, shower and toilet
heating and air conditioning.
Charter

Included in the price:
7 Nights (bedclothes and towels included)
All meals (breakfast and 3-course dinner on board and packed lunch)
Coffee and tea on board
Weekly program
Not included in the price:

24-Speed bicycle (with handbrakes, pannier bags, lock, water bottle)
E-bike
Tour guide (multi-lingual)
Bicycle helmet
Bicycle insurance
Personal insurance/ Cancellation insurance
Admission tickets museums
Entrance Keukenhof (Tulip tours)
Other arrangements or extras are also possible, such as:

Making your own special tour
Extra hotel nights before or after the tour
Transfers from or/and to the airport
Prices and details on request! contact us
Charter price p.w.: €0,-
Auf anfrage