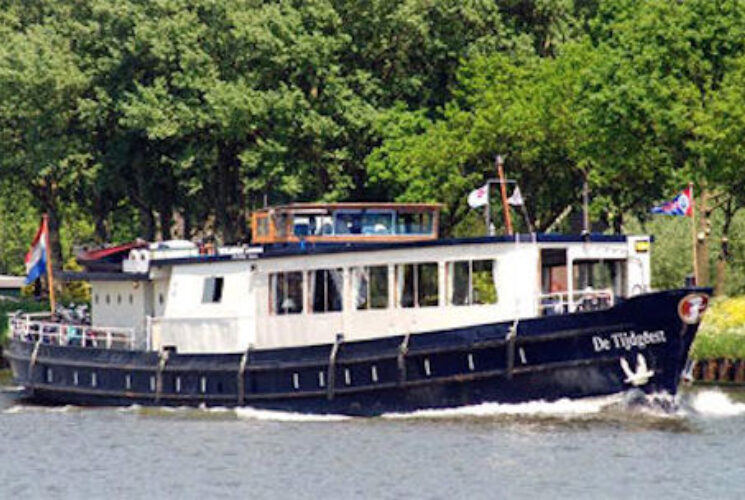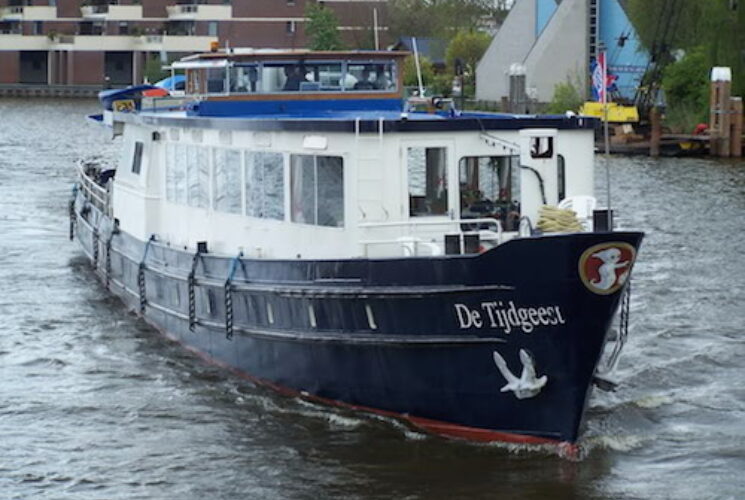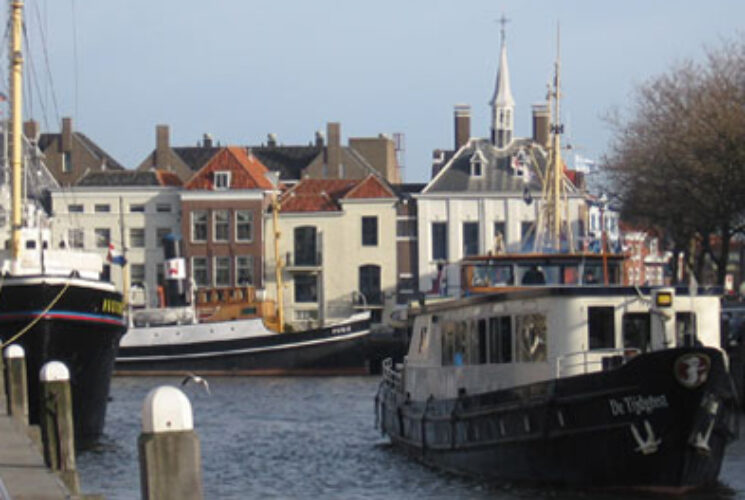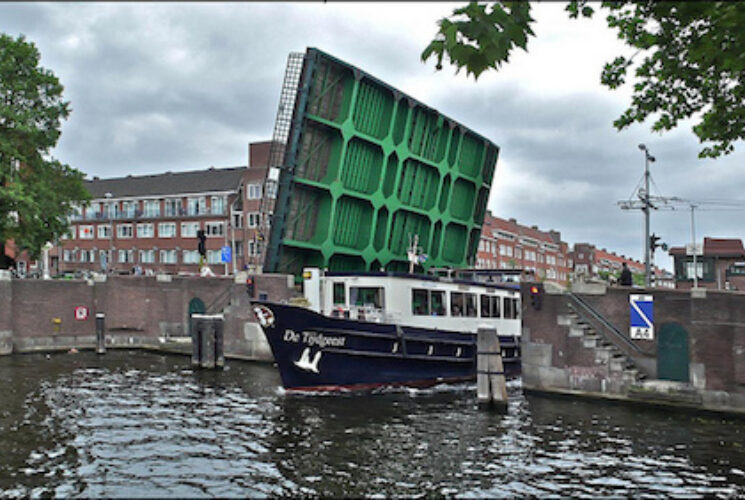 Barge charter ship Tijdgeest
Already from the year 1897 the TIJDGEEST sails with tourists, in the early years as a passenger ship on the river Rhine in Germany. More than 100 years later, in 1998, the ship has been completely renovated and rebuild into a nice hotel ship.
The Tijdgeest offers substantial comfort and enough space for a convenient stay on a fantastic week trip. The crew stands for a great service and ditto meals.
All cabins are equipped with an air refreshment system, making your stay even more pleasant on those warmer Summer days. Sitting in the spacious saloon (upper deck) you'll have a great view during the sailing trips of the Tijdgeest.You may certainly have a romantic holiday in one of the double cabins with a lower double bed! The diversity of the ship also offers several cabins which can be converted into a triple or quadruple cabin. For those travelling on their own there are 2 attractive cabins available for
single use.
Here's the overall schedule of all comfortable cabins aboard the Tijdgeest:
eight double cabins equipped with lower double beds
one double cabin equipped with lower single beds
one triple cabin equipped with lower single beds
two double cabins with single split-level beds (L-shaped above eachother)
two cabins for single use, each equipped with a lower single bed
Due to the availability of a WIFI point you have the possibility to use your laptop aboard. A laptop for general use is also available.

Charter
Basic price for 20 pers. for 7 nights and 8 days
First-class full board (VP+): Three extensive meals a day (breakfast, lunch and a 3 courses dinner);
Halfway a 7-day trip there's a change of towels; no extra activities are required of passengers
You can book De Tijdgeest for the following tours:

Tours in 2017
Tulip Tour: On this 4-day bike & barge holiday you will experience the highlights of Holland during springtime.
Amsterdam - Bruges and Bruges - Amsterdam: This tour offers you a unique opportunity to get to know the lowlands at the North Sea.
We show you lovely Amsterdam and old Dutch towns like Gouda and Willemstad.
You cross the border to Belgium to discover the Belgian pearls of Antwerp, Ghent and on top of that: Bruges!
Highlights of Holland: This boat and bike tour offers an attractive combination of towns and countryside in Holland. It starts with a sailing trip right across the centre of Amsterdam.
specifications and details of this boat.
Basic number of persons 20
Maximum number of persons 36
Airco in saloon
Airco in cabin
CD Speler
Television
Video
220 Volt
Bunk beds
Bed lamp
Eiderdown
Central Heating
Shower
Toilets
Charter price p.w.: €13420,-
2017