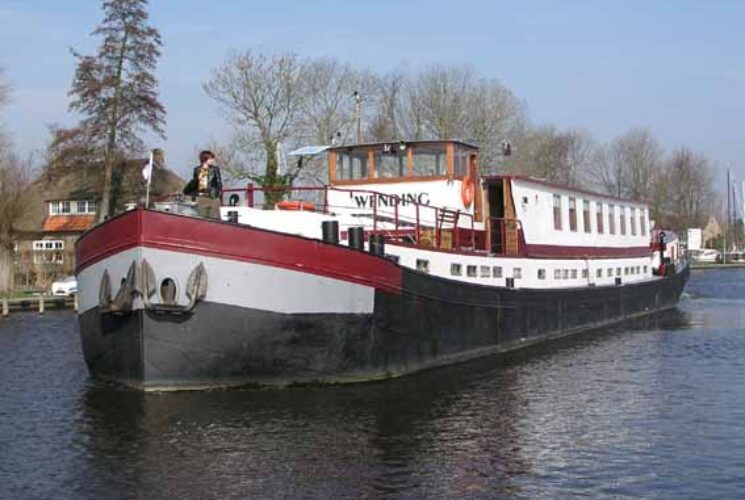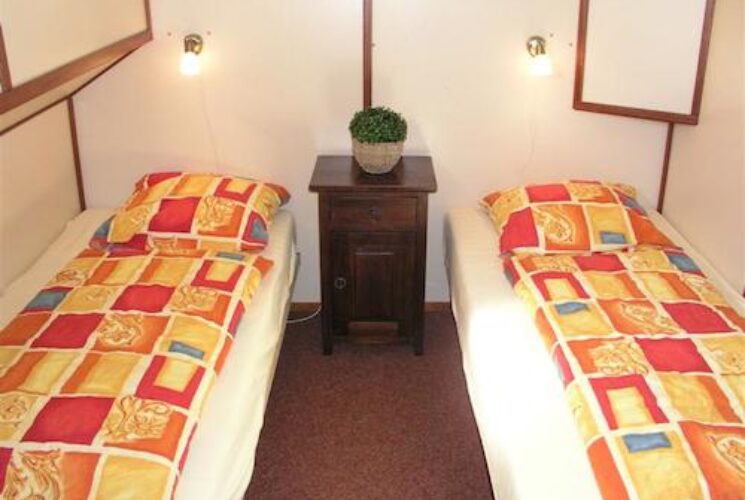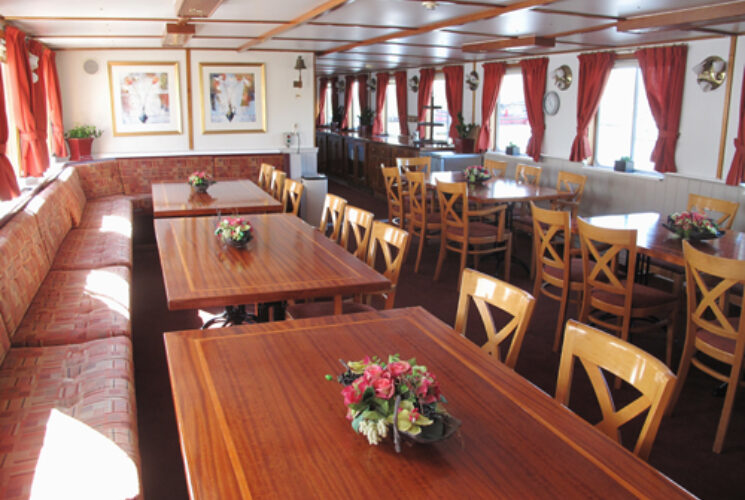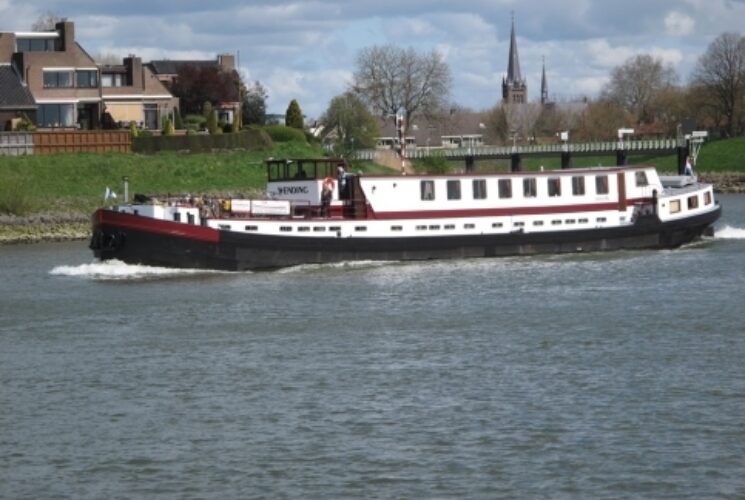 Barge Wending
Barge charter and boat and bike tours. Barge Wending is a former freight barge that started a new life in the early nineties. As a luxury passenger motor barge the ship sails several boat and bike tours.
Since then the Wending is a familiar fixture on several routes in the Netherlands and Belgium. In the winter of 2001/2002 the Wending was completely redecorated to accommodate 24 overnight passengers.
The Wending has a roomy and cosy salon, equipped with a complete music installation and TV. After a strenuous bike ride it is a great place to relax.
Charter a Barge Besides the regular Bike & Barge tours, we can also run a tour on demand.
For prices 2017 see facilities
Boat and Bike tours
During Summer 2016 M.P.S. Wending sails the following routes
Bruges - Antwerpen - Adam
Two countries, Holland and Belgium, united in one route. Combining the highlights of Holland's Golden Age and the heydays of the Flemish trade cities in the Middle Ages. And of course Holland's own world wonder: the Delta Works. Highlights:
Windmills Kinderdijk
Delta Works
Ghent / Bruges
Southern Relax Tulip
Between April and mid-May we offer special tulip tours. In springtime this tour will be centered around the Tulip theme and you visit of course the Keukenhof. Highlights
Keukenhof
Tulips
Historic town centres
Southern tour Historic towns, picturesque villages, a rural environment abounding with water, dunes and beaches: those are the typical ingredients of the Southern tour. And let's not forget the eighteen breathtaking mills in Kinderdijk. Highlights
Delft, the Hague and Leiden
Haarlem and Gouda
Kinderdijk
CABIN PLAN
The Wending has 10 double and 2 triple cabins.
The beds in the cabins are side by side.
In the triple cabin one bed is placed over the other two.
All cabins with private bathroom and central heating.
Charterprices 2017
0 - 20 Pax € 16.900,-
Extra pax Max. 26 € 425,- p.p.
Charter Amsterdam - Bruges v.v.
0 - 20 Pax € 17.150,-
Extra pax € 425,- p.p.
Further information for charters please contact us
Charter price p.w.: €16900,-
2017