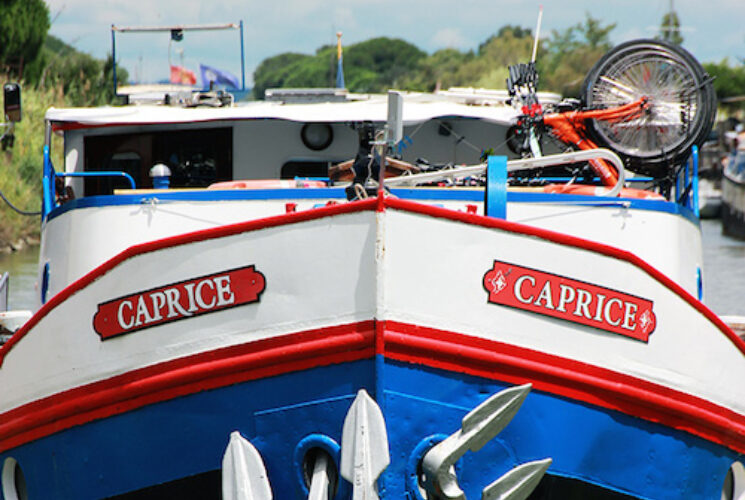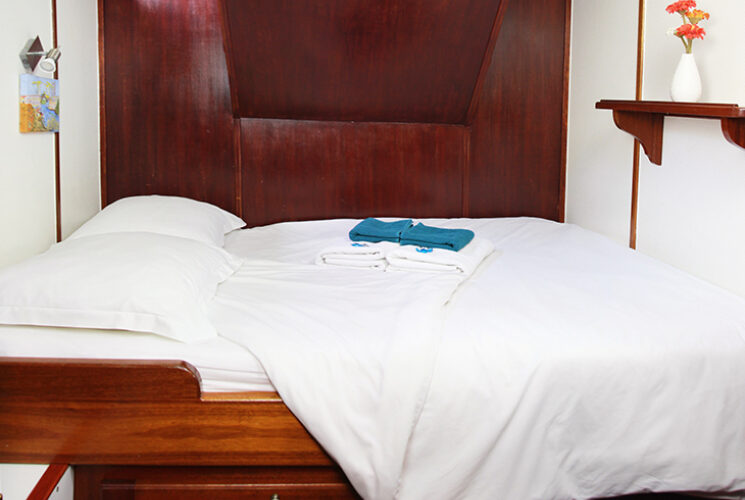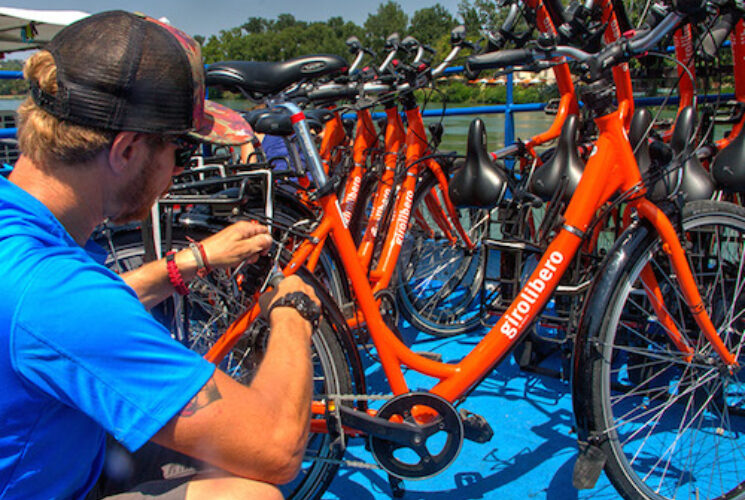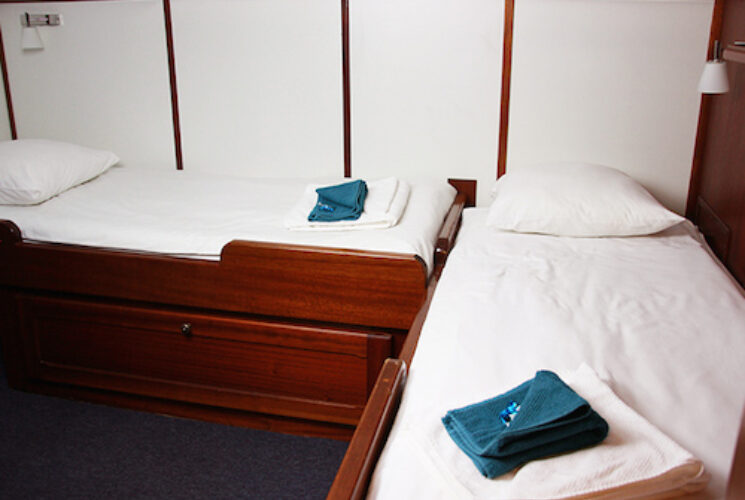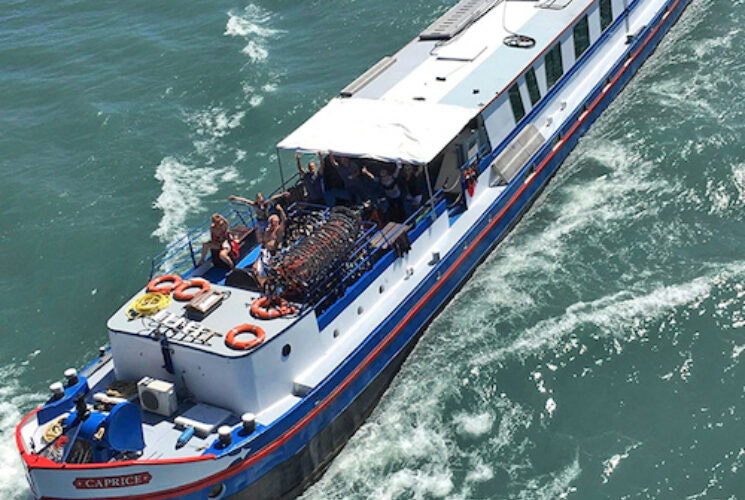 A Dutch Barge in France
The Caprice is a beautiful Dutch barge that has been in operation since 2009 and sailing a boat and bike tour in the Provence
Its freshly varnished wood and bright colors will welcome you. The large sun deck is inviting from where there can be nothing better than to sit comfortably while cruising the canals of France.
There are 11 cabins total; one single cabin, two double cabins and 8 twin cabins - all with air conditioning and private bathrooms.
The "staterooms" are well appointed with colorful furnishings and an opening porthole creating a charming and cozy atmosphere. There is also a wardrobe and adequate space for storing your luggage.
Boat and bike tour in France Provence Camargue
A wonderful boat and bike tour through the wild Camargue nature with its bulls and horses: from the medieval fortress of Aigues Mortes to Saintes Maries de la Mer and then gradually by boat towards Arles.
After that you visit the most typical Provence landscape, including the Rhone Valley, Van Gogh's Provence, the Roman France of Pont du Gard and finally toast with the precious wines of Chateauneuf du Pape. Tour in reverse direction available as well.
Cabins: 11
Measuring 7-8 m2, each cabin has three fixed portholes (one is in the bathroom), air conditioning and en-suite facilities with shower area; plus ample closet space, a power socket and a full-length mirror. The living area is air-conditioned and it is divided into two areas: the Restaurant and the Lounge with an open bar.
Charter price p.w.: €0,-
2021