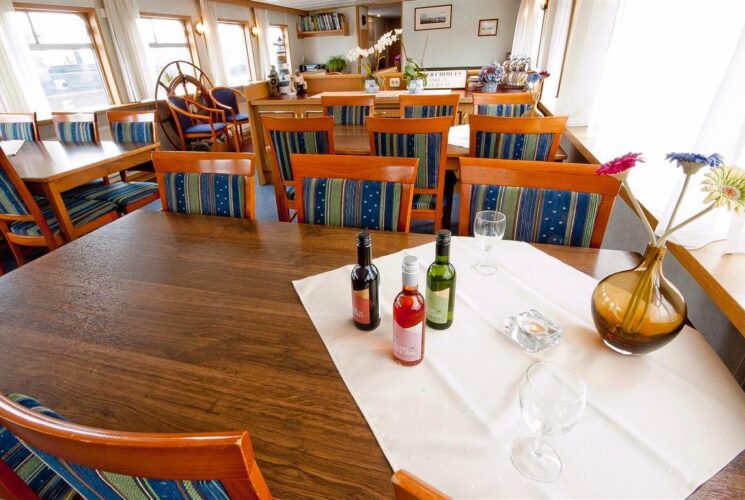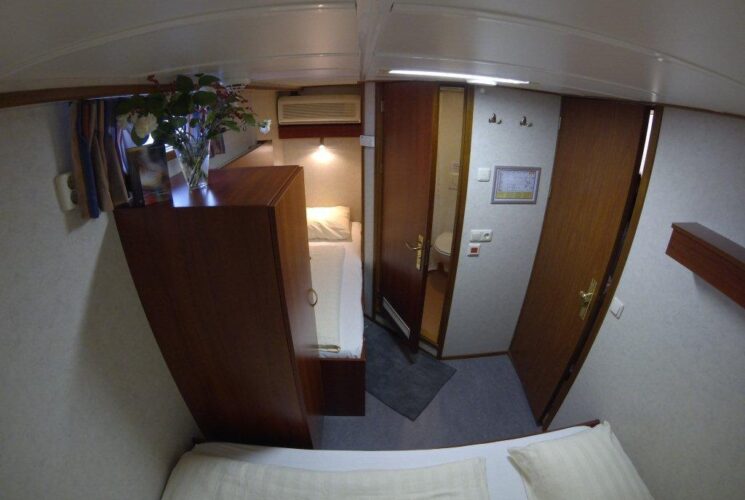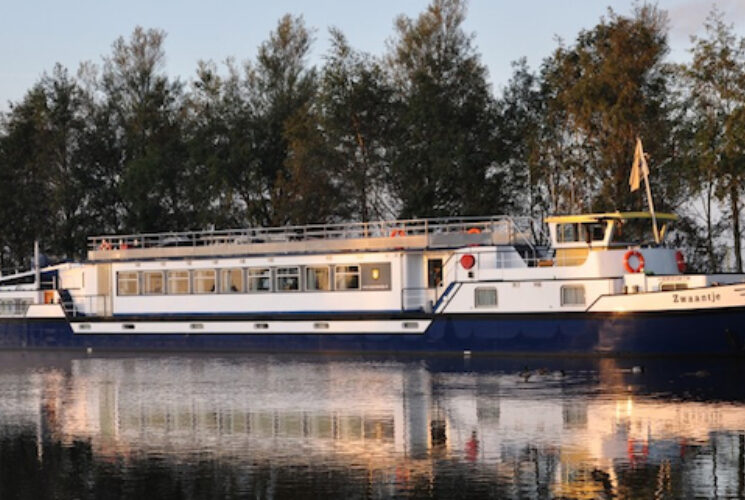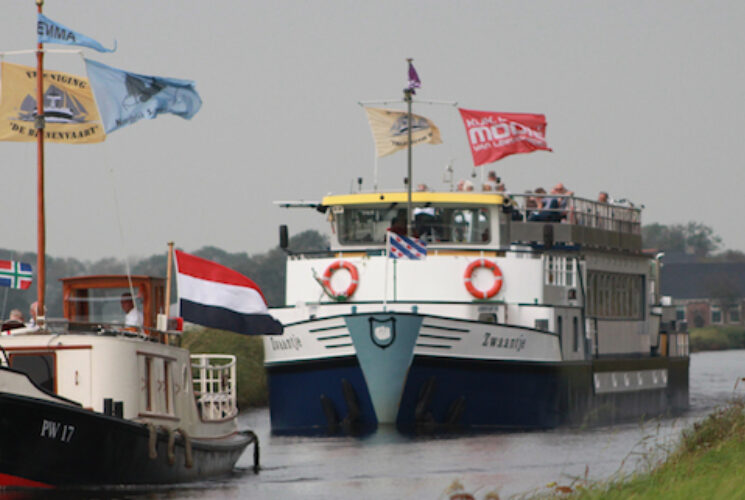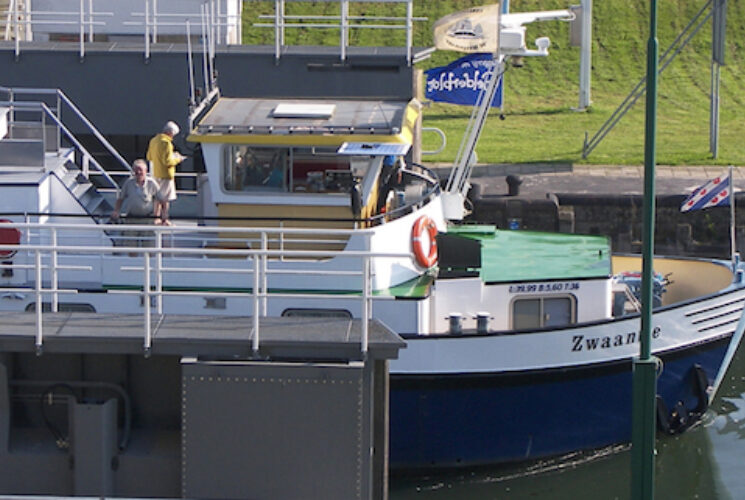 Charter Barge Zwaantje
The "Zwaantje" (little Swan) is a fully converted passenger barge under Dutch flag and management with a length of 40 meters (131 ft.) that can accommodate 24 passengers.
Since September 2014, the "Zwaantje" has new owners and operators: Martijn van Tatenhove and Marjorie Kersten, who are experienced as operators of a passenger barge for more than thirteen years. Martijn is your captain on board; he grew up in a family in the hotel and restaurant business and is also a licensed chef. Marjorie graduated in Tourism at the Breda High School and has been working in public relations.
The sympathetic and very motivated couple have slightly restyled the interior of the "Zwaantje" in winter 2014-2015 and have created a warm and cozy atmosphere.
Highlights of Holland and Flanders
Zwaantje sails Amsterdam - Bruges and v.v.
During this tour some of the most beautiful cities of Holland and Flanders are highlighted: Amsterdam, Antwerp, Ghent and Bruges, where you still can feel the charm of the days long gone. After embarkation in Amsterdam you will cross through a beautiful part of the Netherlands. After a short cruise with the ship, you bike along the winding small river Vecht with its impressive mansions and country houses on its banks. You visit a real Dutch cheese farm and the 19 Dutch windmills in Kinderdijk. Via Dordrecht and the fortified town of Willemstad, the ship cruises through the "Delta" Province of Zeeland to Belgium. You will spend the night in Antwerp, the city of Rubens, whose paintings can be admired in the cathedral. You will cycle from Antwerp to Ghent along the beautiful tidal river Lower Schelde. Destination of your tour is Bruges, the "Pearl of Flanders" with its picturesque medieval town centre.
Furthermore you can charter the ship and book one of the arrangements.
Bike and Cruise
Citycruises
Weekend package
Luxury weekend package
ect
On lower deck the barge has 13 sleeping cabins
10 twin cabins with two single beds each and two cabins with a double (French) bed and an additional 3rd bed as Pullman bed.
All cabins have a small en-suite bathroom with toilet, shower and wash basin, a fixed window (both double cabins have larger windows that also open) and individual air conditioning.
On the main deck you will find the nice and cozy salon with airco and large panoramic windows, a restaurant area, lounge corner and a small bar.
Depending on the quality of the network connection (mobile internet, limited data amount the salon offers free Wi-Fi.
The barge has a very spacious sun deck (90 square meters / 860 square ft.) with chairs and tables and a beautiful view, where you can relax or join the skipper in the wheel house.
Bicycles will be stored in a separate area on the sun deck.
Charter price p.w.: €0,-
2016