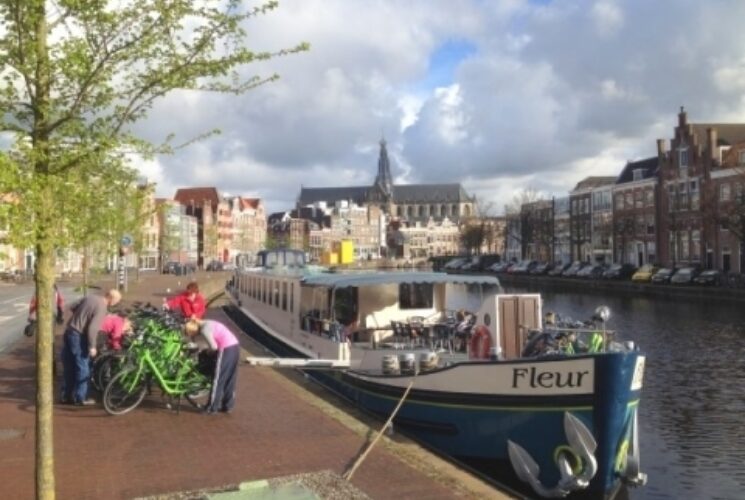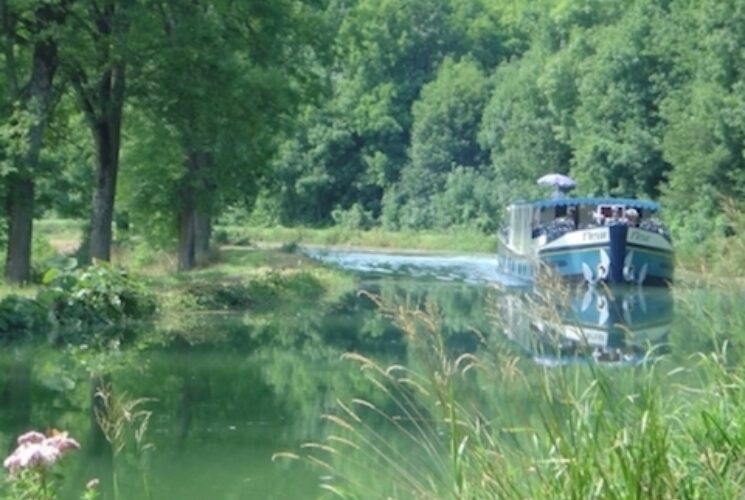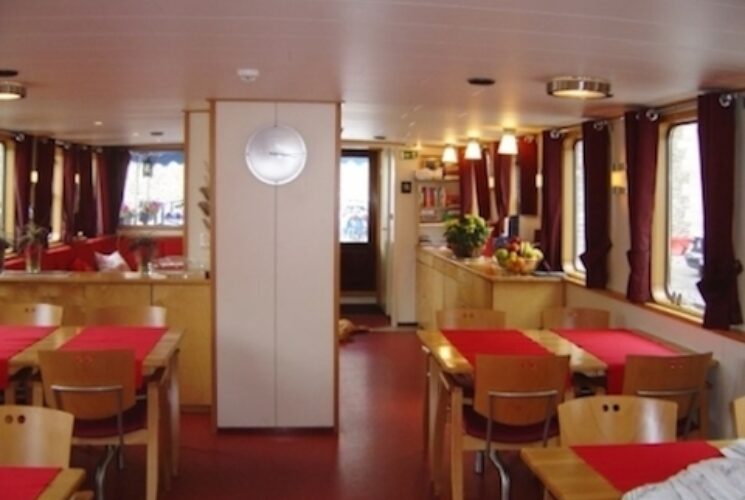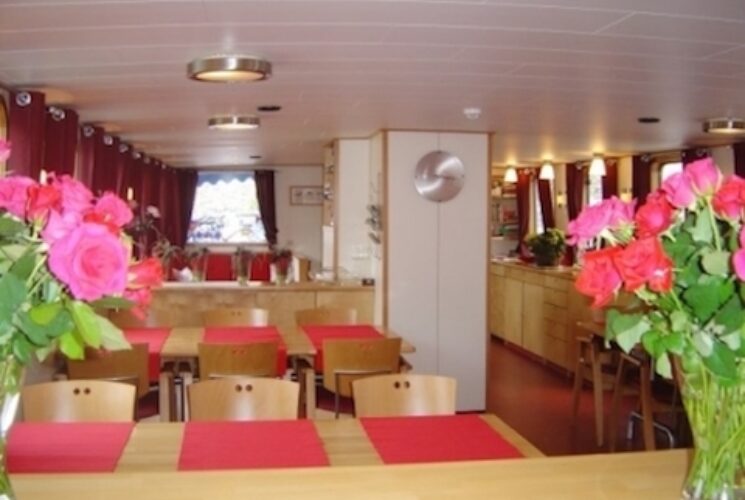 MS Fleur (20 passengers)
The Fleur started cruising in 2002. This tasteful passenger barge with its sleek lines was built to fit the smaller locks and canals in France and has been cruising the French waters ever since. The Fleur can accommodate a maximum of 20 guests on her trips on the French waterways
In 2018 the Fleur also sails the famous tulip tours in Holland.
Accommodations The Fleur has two decks. On the top deck there is a lounge, a roomy sitting area, a cozy bar and a sun deck. The whole barge has central heating and air-conditioning.
The meals, of excellent quality, are served in the lounge in one sitting. And the sun deck is the ideal place to drink a cup of coffee or an aperitif. How you decide to dress for dinner is entirely up to you. What is important to us is that you feel at home.
Cabins On the lower deck the Fleur has 10 comfortable guest cabins for two (no bunk beds) and each cabin has a private bathroom.
Top Deck
Lounge
Sitting area
Bar
Sun deck
Lower deck
10 cabins lower beds
Private bathroom
Charter price p.w.: €0,-
2020