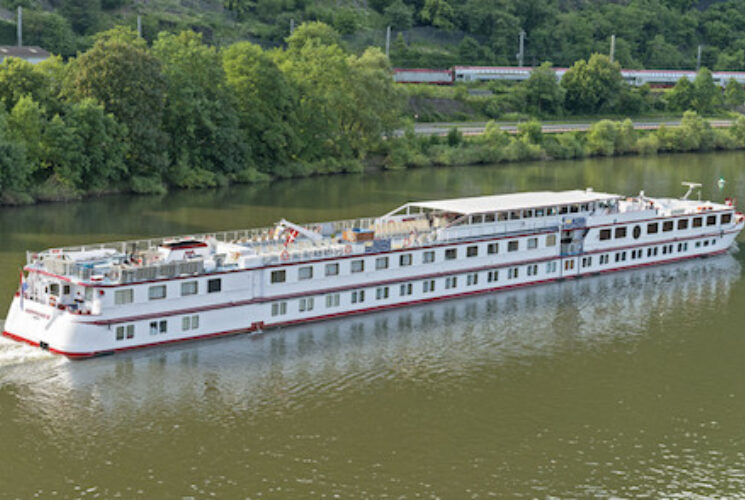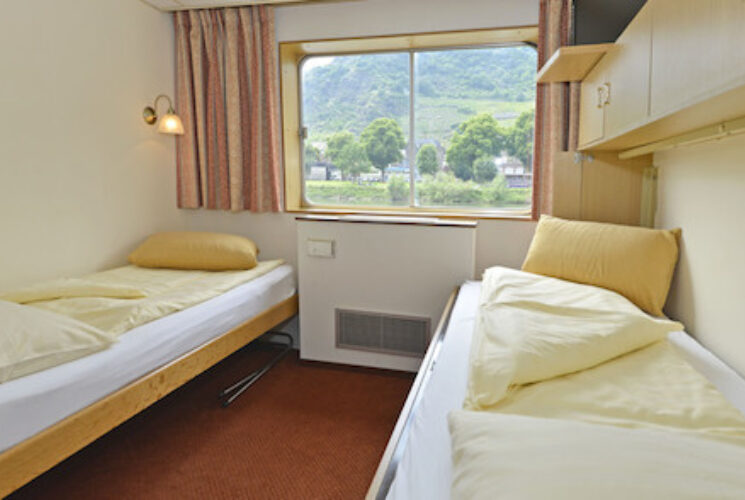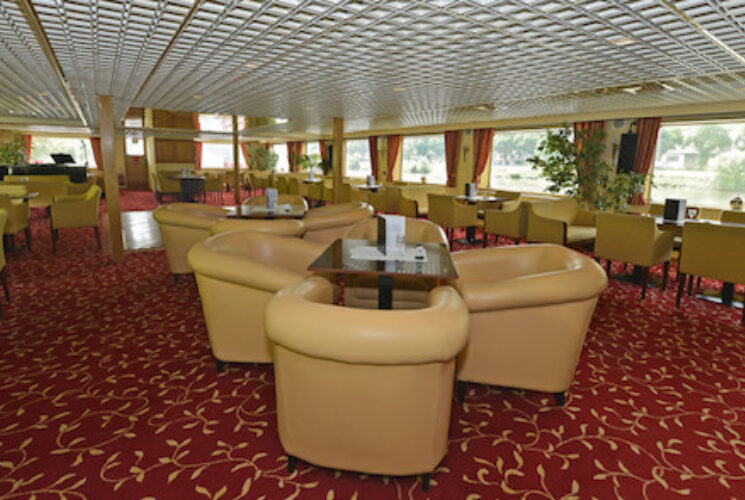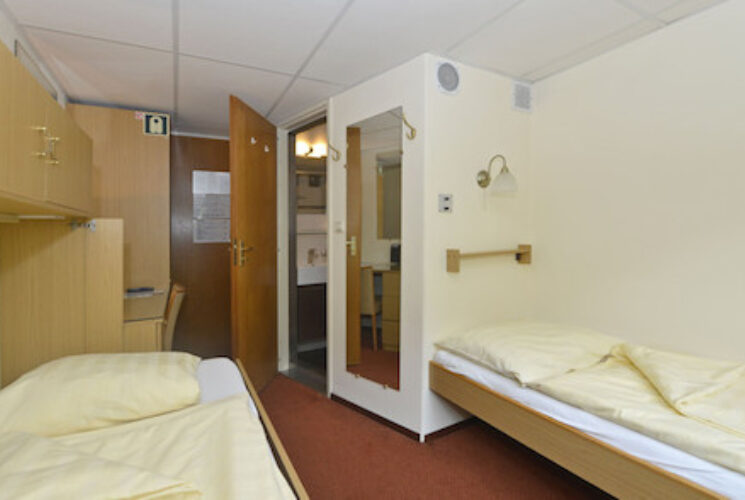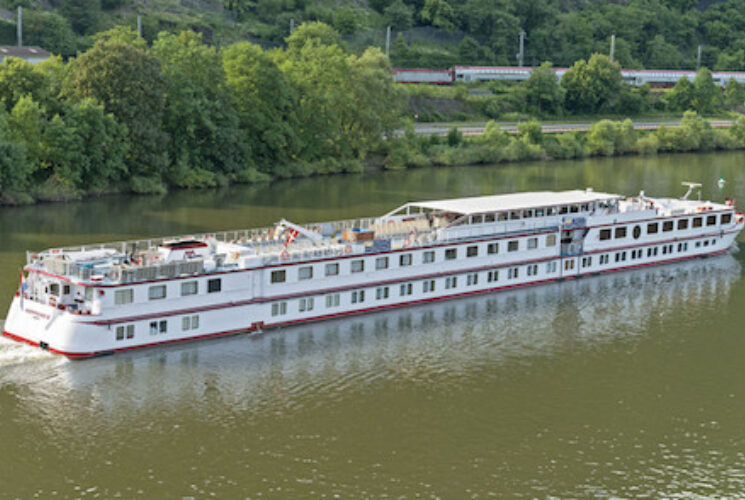 The Cruise ship MS NORMANDIE:
On joining this vessel you are immediately aware of the cosy and informal ambience on board. On the upper deck you will find the comfy panorama salon with its bar and a small sauna (advance booking at the reception only), on the main deck the comfortable restaurant (no direct access from the cabin-zone). On deck there are both deck chairs and ordinary chairs and tables, which encourage conversation and communal activity in fresh air.
Important remarks
Bicycles on board: Unisex trekking bicycles with normal mount (ladies model), 7 gears with coaster breaking hubs or 7 speed freewheel hubs (please indicate by the booking) and pannier bag.
E-Bikes are available after prior request and at limited number. (Please indicate your body height when you book )
Languages on board: German, English
Cycle tours: All distances are "approximate distances" of recommended bike tours. When a guest does not want to cycle one day, she/he can skip the bike tour and relax on board while cruising to the next harbour. The bike tours are individual, at your own pace, without a tour guide, but with daily briefings on board and detailed bicycle maps and directions. All cycle tours can be classified as being easy.
Luggage: We recommend rainwear, bicycle helmet, sunhat and sneakers. Please be aware that the cabin storage space is very limited
Diet: (i.e.: lactosefree, glutenfree) Possible on request and for an extra charge. Must be booked at least 14 days prior to departure.
Travel documents: EU-nationals need a valid passport. Please check the entry conditions with your local agency.
Smoking: The interior of the ship is a non-smoking zone: smoking is only allowed on the sun deck. As a safety measure, a statutory smoking ban applies in all cabins; this means that all cabins and rooms on board are non-smoking areas.
Land excursions: The excursions mentioned in the programm are all optional (surcharge - not included in the tour price) and can be booked directly on board at the cruise director.
Routing/Program: Basically, we reserve the right to make changes of routing and program. In case of flood or low tide, the shipping company reserves the right to bridge parts of passages by buses. In extreme situations, the shipping company reserves the right to cancel the journey on short notice. No legal right shall be constituted of both situations. (Water level is force majeure). The same applies for officially ordered - previously not announced - repair work on locks or bridges or in case of undeserved breakdown of engine or power unit. Please be aware that a cruise ship on the Danube is not only your hotel but also a machine, working with engine power also during the night. Especially crossing locks and bridges - and the preparation work - may cause noise. If you are sensitive please bring your own ear plugs.
MS NORMANDIE
2 single-cabins (7 square meters)
49 two-bed-cabins. (10-11 square meters)
They are all outside cabins
All 2-bed-cabins on main and upper deck are equipped with two lower beds, one of which can be folded against the wall during the day to provide a more homely atmosphere
shower and WC
hairdryer
TV
safe (deposit)
central air-conditioning
picture window.
Only on the upper deck the windows may be opened.
1-bed cabins have one lower bed and are otherwise equipped with same features.
Charter price p.w.: €0,-
2023