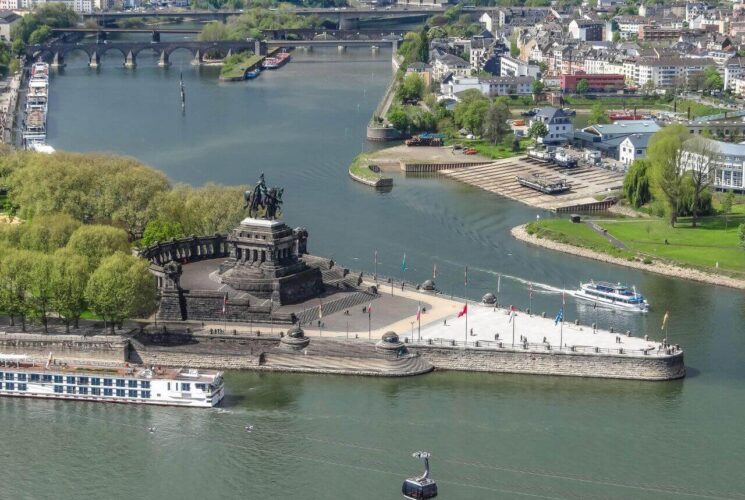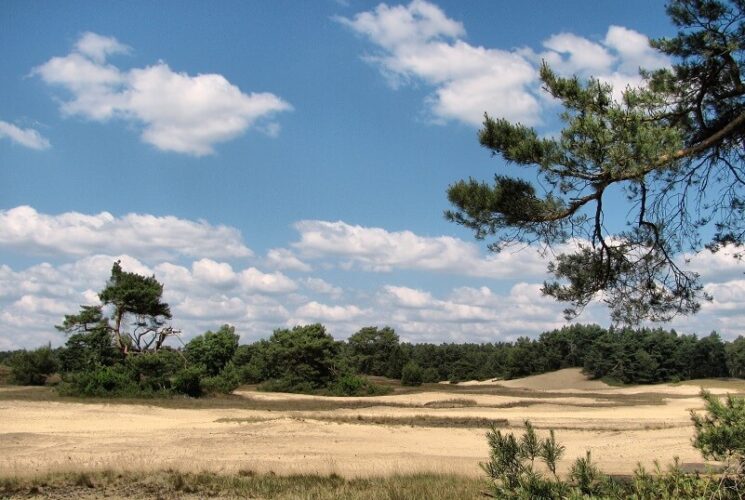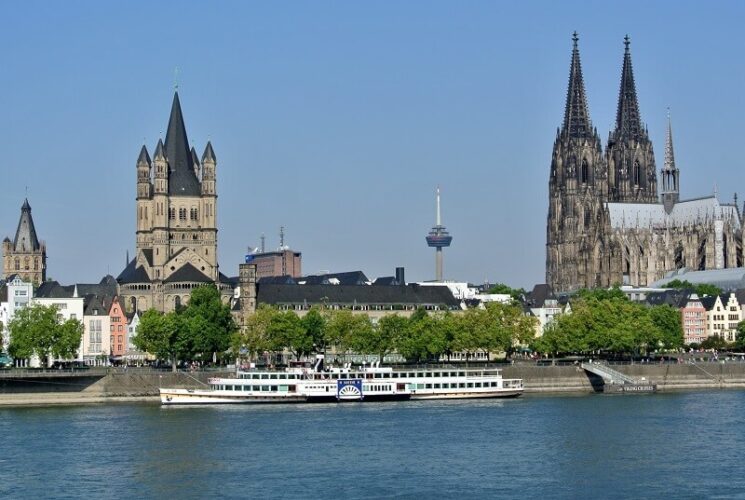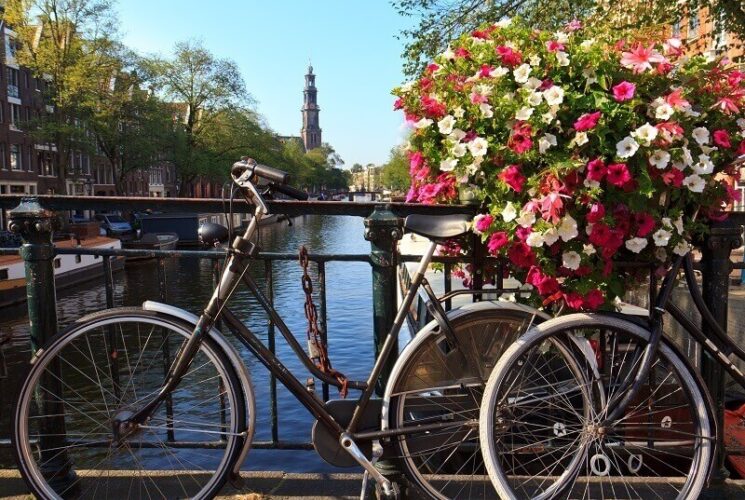 Amsterdam Cochem
During this cycling holiday you will follow the rivers Rhine and Moselle from Amsterdam to Cochem. The history of the region along the banks of the Rhine and Moselle Rivers dates back to the Roman Era, some 2000 or so years ago. You will see and feel the rich history of these majestic rivers, from Roman times to the Industrial Revolution, and from WWII to German reunification.

During this boat and bike tour In the Netherlands you will cycle through flat, peaceful, farming countryside with the famous windmills along the way. Later on, in Germany, you follow the Rhine upstream, through cities like Remagen and Bonn. Next stop is Cologne, once one of the most important centers of the Holy Roman Empire. Cologne's landmark is, of course, its monumental Dom cathedral, situated right next to the city's central station and railway bridge across the Rhine. Then you bike through a more romantic section of the Rhine valley, with strongholds, mansions and the first vineyards appearing on the hills. You will visit Koblenz, a lively and interesting city, where the Rhine and the Mosel converge. Your last day of cycling is along the Moselle river. You cycle through this magical region with its culturally rich towns and cities, soak up the sights of untouched nature and endless vineyards.
One thing is clear: you'll never be short of exciting things to do and see as you journey along the Rhine and Moselle.
The ship – Your sailing hotel
In between cycling excursions, you cruise along with the ship, which travels to a new destination every day. You dine, sleep and eat breakfast on board. You'll receive a packed lunch every day, and you can usually choose between a longer or shorter bike ride. It's also possible to spend a day on board if you like. There are rental bikes on board, but you can also bring your own if you mention it when booking.
Tip for a two-week journey:
It is possible to combine two beautiful tours to create a particularly diverse 15-day boat and bike holiday on the Princesse Royal. The week after this tour the ship will continue through the beautiful Moselle river valley into France. Partly in Germany, partly in Luxembourg and partly in France, along endless vineyards and the enchanting old cities like Bernkastel, Trier, Saarburg and Metz.
Day 1: Amsterdam – Nigtevecht | Nigtevecht – Breukelen (17 km/9 mi.) | Breukelen – Wijk bij Duurstede
Embarkation in Amsterdam is at 1 pm. Please be sure to arrive on time! Following a welcome meeting with the crew, the barge will depart immediately for Nigtevecht. Here you'll set out on a short test-ride to the town of Breukelen, after which Brooklyn in New York is named. You'll enjoy the Dutch countryside and the meandering river Vecht. Dinner is served while sailing on the Amsterdam – Rhine Canal. Tonight, the ship brings us to dock at Wijk bij Duurstede; one of the oldest settlements in the lowlands.
Day 2: Wijk bij Duurstede – Wageningen | Wageningen – Arnhem (35 km/21 mi. or 44 km/27 mi.) | Arnhem – Rees
Enjoy breakfast while sailing. Today your cycling tour will start in Wageningen. You follow a route over the high Veluwe nature reserve. You cycle through heathland and forest. The Netherlands is known for being flat but here you will find some slight natural height difference in the landscape (by Dutch standards). This was formed in the last Ice Age. In this period the "Hoge Veluwe" area was right on the edge of the ice. In the afternoon we ride to Arnhem where we meet the barge. During dinner, the Princesse Royal will sail upstream into Germany. Destination for the night is Rees.
Day 3: Rees – Wesel | Wesel – Duisburg (40 km/24 mi.) | Duisburg – Düsseldorf
The barge departs early this morning and over breakfast we sail to Wesel, where we disembark. Today we focus on the Ruhr area where Germany, and possibly Europe's, largest industries are located. Cities like Essen, Duisburg, Oberhausen and Dortmund are intertwined together through a maze of highways, railways and waterways. This region was once very prosperous and therefore a target in 1923, when French and Belgian troops tried to occupy it to enforce Prussia's WWI reparation payments. From 1944-45 the Ruhr was also a top target for the Allies. After so much conflict and industry it's hard to imagine that you can cycle here, but you can! The German government put a lot of effort into redeveloping the area after the closure of many factories. It may not always be scenic, but it's an impressive and evolving post-industrial landscape not to be missed when visiting the Rhine. However, as we don't want to cycle too long past factories, the ship picks us up at Duisburg and takes us on to Düsseldorf. We dine while sailing. In the evening there's time to visit the Altstadt, where you can try the famous local dark beer, Altbier. You'll be amazed what an international city Düsseldorf is, with foreigners comprising almost a fifth of the population.
Day 4: Düsseldorf – Zons | Zons – Cologne (28 km/17 mi. or 54 km/33 mi.)
During breakfast we cruise to the old town of Zons. We then leave the Ruhr behind as we cycle towards Cologne. Today we follow the Rhine closely in order to arrive in Cologne early enough for some afternoon exploring. Founded by the Romans, Cologne is the oldest of Germany's larger cities. In 50 AD it was already granted city status as a gift from the Roman empress Agrippina. Later, Cologne became one of the most important centers of the Holy Roman Empire. Its landmark is, of course, the Dom cathedral, located right next to the central station and railway bridge crossing the Rhine. Construction on the cathedral began in 1248 and was only completed in 1880! The city was almost completely destroyed in Allied bombings of 1944-1945. The city hall however, dating from 1330, has been beautifully restored.
Day 5: Cologne – Bonn (38 km/23 mi.)
Today we follow the river again by bike in order to reach Bonn in time to explore West Germany's capital from 1945 until 1990. Berlin was re-established as capital after Germany's reunification, but Bonn continues to house six governmental departments. Like Cologne, Bonn was founded by the Romans, around the year 10 BC, as it was a good site to bridge the Rhine. Worth visiting are the old City Hall, the Münster Basilica, and the house where Beethoven was born. After dinner you can join a city walk through Bonn.
Day 6: Bonn – Remagen | Remagen – Koblenz (44 km/27 mi.)
During breakfast we sail to Remagen. Your cycling tour starts here, but first there's time to explore this town's rich historical past. Nowadays it's best known for its once-famous Ludendorff Bridge, the only functional Rhine bridge captured by Americans in Operation Lumberjack in March 1945. After Remagen, a more romantic section of the Rhine valley begins with castle keeps, mansions and the first vineyards at the foothills of central Germany. We pass the beloved bathing resort of Bad Breisig and also Burg Rheineck. This stronghold, set in stunning scenery, dates back to 1100. We visit Andernach, once a Roman settlement. It's still a wonderful town with many historical sites. Shortly after Andernach we arrive in Koblenz. Its name comes from the Latin confluentes, meaning the merging of two rivers (the Rhine and Moselle). The statue of Emperor Wilhelm of Prussia at the intersection of the two rivers is an impressive landmark. Koblenz is a city cozily rebuilt after the damages of the Second World War. Today there is no dinner on board. You can select one of the local restaurants of Koblenz.
Day 7: Koblenz – Alken | Alken – Moselkern – Cochem (40 km/25 mi.)
We start the day by sailing to Alken where you'll set out by bike to Moselkern. The village of Moselkern is famous for its castle Burg Eltz. This stronghold is one of the most impressive medieval buildings of Western Europe. It's not easy to reach though, you need to hike the last section to reach the castle. After visiting Burg Eltz, you continue the bike tour to Cochem, one of the Moselle region's most frequently visited wine towns. Cochem is a cozy traditional town full of wine cellars and half-timbered houses.
Day 8: Cochem
Today marks the end of your tour. After enjoying a hearty breakfast you'll say your last goodbyes, and can disembark anytime up until 9.30 a.m.
Good to know

Cycling route distances in the travel program are approximate.
On some days you can choose between a longer and a shorter cycling route. Please note that on the shorter routes you may not be able to visit all the highlights mentioned.
If you prefer not to cycle on a particular day, you're welcome to stay on board and relax while the ship cruises to the next landing place.
The tour itinerary and route are subject to possible changes due to nautical, technical or meteorological reasons, or other unforeseen events.
On the arrival day, you can leave your luggage on board the ship from 11.00 am.
Detailed cycling maps, route tips and a GPS app are available for guests who wish to cycle individually and at their own pace. The tour guide is always available via cell phone in case of questions, breakdowns or emergencies.
Included
8 days/7 nights
7 x breakfast
Packed lunches
6 x 3-course dinner
Coffee and tea on board
Welcome drink
Use of bed linen and towels
Daily cleaning of the cabin
Climate-controlled cabin
Daily briefings
Fully guided cycling tours (from 22 guests: 2 tour leaders, 2 groups)
Some short walking tours
Maps for cycling tours (1x per cabin)
GPS tracks
Use of a helmet
Use of a waterproof pannier bag
Water bottle
Fees for ferries
Entrance Museum Remagen
Entrance Burg Eltz
Winetasting at a local winery
Wi-Fi
Excluded in this tour
1x dinner
Drinks
Bicycle rental or E-bike rental
Personal insurances
Gratuities (at your discretion)
Entrance fees and excursions (not mentioned under included)
Transfers to/from the docking place
Parking fees
2022:
Rental bicycle Premium: € 95/€100 per week (optional)
Rental E-Bike Premium: € 110/€220 (only a limited number of electrical bikes available: pref. reservation by booking)
Parking own bicycle: €10 per week (only a limited number of parking places available: pref. reservation by booking)
Parking + charge station own E-Bike: €25 per week (only a limited number of parking places available: pref. reservation by booking)
| Cabins 2023 | Prices p.p. |
| --- | --- |
| Twin cabin | € 1499,- |
| Premium twin cabin | € 1699 ,- |
| Single cabin | € 2019 ,- |
| Twin cabin for single use (max. 1) | € 2248.50 ,- |
| Bike rent | € 100 ,- |
| E-Bike rent | € 220 ,- |