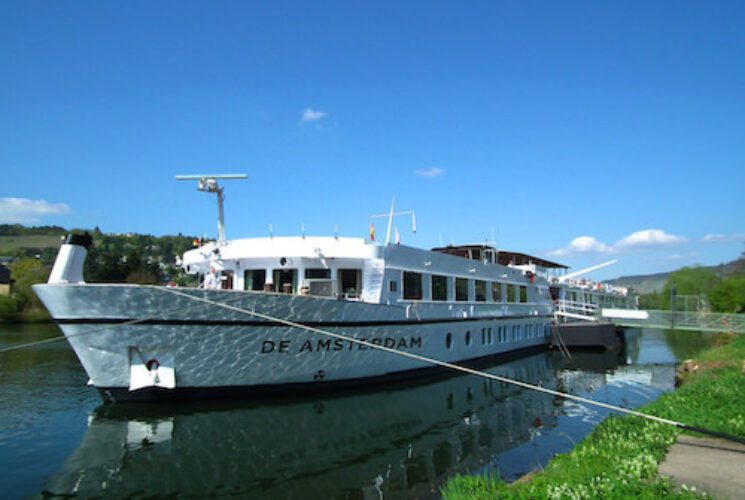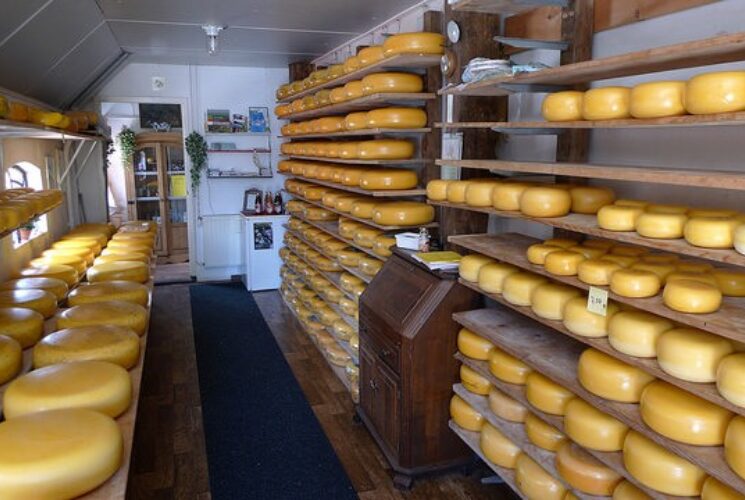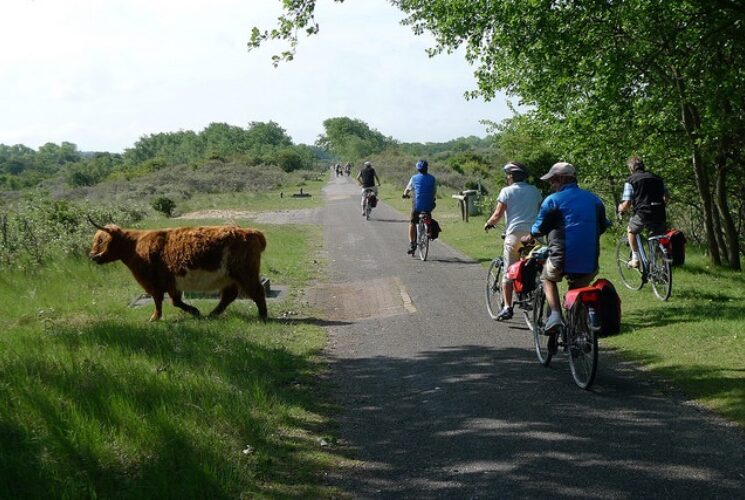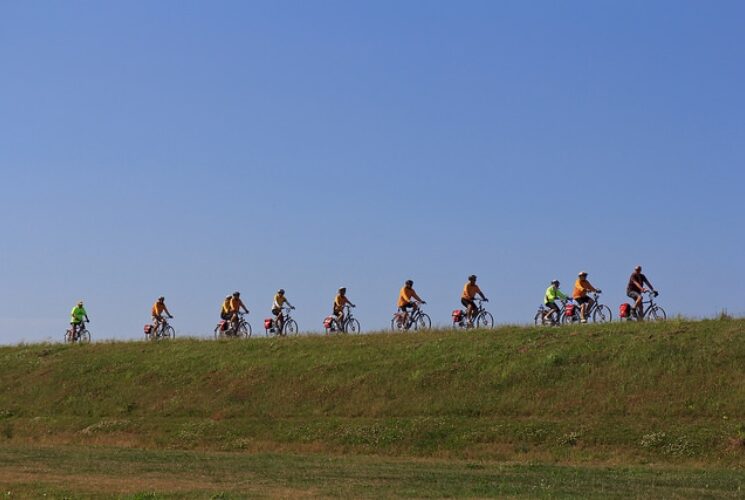 Bike and Barge Holland: Southern Tour
| Ship De Amsterdam
It doesn't get any better than the Southern Tour of Holland on board your home away from home the ship De Amsterdam. Not only will you get the chance to visit a number of famous Dutch cities, but you will also uncover another side of Holland as you cycle through the countryside – the country's "Green Heart". It is here that you will see a landscape of water, meadows, grazing cows, windmills and picturesque farms… it is a landscape that is impossible to feel or look any more Dutch. In short the Southern Tour is the perfect tour for anyone wanting to see as much of "typical" central Holland as is possible in one week. What you will come away with at the end of the tour is a greater appreciation of why this part of the Netherlands attracts so many visitors from all corners of the globe every year. As well as being able to discover the natural beauty of Holland's Green Heart you will visit:
Highlights of this tour
Bike through the Green Heart of Holland
Historical cities Amsterdam & Rotterdam
Kinderdijk's windmills & Zaanse Schans
Ship with max. 112 passengers
Other attractions over the course of the tour include the cheese city of Gouda, the windmills at Kinderdijk (Unesco World Heritage Site), the silver city of Schoonhoven, the dunes and beaches of the North Sea coastline and the open air museum "Zaanse Schans".
The ship – Your sailing hotel

In between cycling excursions, you cruise along with the ship, which travels to a new destination every day. You dine, sleep and eat breakfast on board. You'll receive a packed lunch every day, and you can usually choose between a longer or shorter bike ride. It's also possible to spend a day on board if you like. There are rental bikes on board, but you can also bring your own if you mention it when booking.
You cycle independently
During this trip there is an expert and experienced tour leader on board. He or she will discuss the next day's cycling routes on a daily basis and provide you with tips and information about the route. You will cycle the tours independently and at your own pace using a detailed cycling map, GPS directions via the free Ride With GPS app and printed route descriptions (available on board). The tour leader will also cycle the routes, so they will be riding nearby and can be reached by phone in case of emergencies, problems or questions.
Day 1: Amsterdam
Embarkation and check-in between 2 p.m. and 4:30 p.m. in Amsterdam. Take the opportunity to go shopping, to explore downtown Amsterdam, to make a canal cruise or to visit a museum. At 5 p.m. welcome drink and safety instructions. Dinner and first briefing on board. First night on board in Amsterdam.
Day 2: Amsterdam – Breukelen | Breukelen – Utrecht (25 km/16 mi. or 40 km/25 mi.) | Utrecht – Rotterdam
Your first cycling tour starts in Breukelen. You'll tour along the beautiful and winding river Vecht with its enchanting background of imposing castles, country houses and quaint tearooms. You will follow the Vecht into the center of Utrecht where you will have the opportunity to explore the beautiful historical city center: the Dom Cathedral with its tower, the canals, special shops and nice cafes. In the afternoon you will continue by ship from Utrecht to Rotterdam.
Day 3: Rotterdam – Schiedam – Delft – Rotterdam (28 km/17 mi. or 50 km/31 mi.)
Today you will cycle via the "jenever city" of Schiedam and through the Delfland area to Delft, famous, of course, for its blue pottery. Visit the beautiful city centre with its small canals, picturesque streets, bridges and alleys. For many of our guests a visit to the Delftware factory is one of the highlights of their tour. Afterwards, you will cycle back to Rotterdam, where you can enjoy a short city walk in the evening.
Day 4: Rotterdam – Alblasserdam with the "waterbus" | Kinderdijk – (Gouda) – Schoonhoven (30 km/19 mi. or 58 km/36 mi.)
Today you can cycle the first part or the "waterbus" will take you and your bicycle to Alblasserdam. After just a few minutes of cycling you will reach Kinderdijk (UNESCO cultural heritage, with its impressive row of 19 large windmills). You then have the choice between a longer cycling tour with a visit to the beautiful cheese city of Gouda and a short cycling tour through the Alblasserwaard. Both tours end in the "silver city" of Schoonhoven, where you can visit a silversmith.
Day 5: Schoonhoven – Oudewater – Utrecht (45 km/28 mi.) | Utrecht – Haarlem
Today you will cycle from Schoonhoven through the beautiful "Green Heart" of Holland along small villages and quiet roads to Utrecht. On your way you can visit a traditional cheese farm and in Oudewater you can visit the Witches Weigh House. In the late afternoon the ship will sail from Utrecht to Haarlem.
Day 6: Haarlem – North Sea coast – Haarlem (40 km/25 mi. or 50 km/31 mi.) | Haarlem – Zaandam
Today you can choose from 2 cycling tours. Both tours takes you through the beautiful Kennemer dunes, a national park where you can spot several bird species, Scottish Highland cows and Shetland ponies. After a visit to the seaside resorts Bloemendaal and Zandvoort you cycle through the forests and the center of Haarlem back to the ship. The longer cycling tour leads to the largest steam engine of the world, the Cruquius pumping station and back to Haarlem. During dinner your ship will cruise to Zaandam.
* Departures dates between March 27 and incl. May 1: From Haarlem you have the opportunity to visit the world famous Tulip exhibition park "Keukenhof" in Lisse (by bicycle or public transport; transfers/tickets/entrance fee not included).
Day 7: Zaandam – Amsterdam (30 km/19 mi. or 45 km/28 mi.)
From Zaandam your final day of cycling will take you to the open air museum the Zaanse Schans (free entry), with its beautiful windmills, an Old Dutch village with traditional wooden houses, a cheese farm and a traditional wooden clog maker. After exploring the museum you cycle through the recreational area "Twiske" back to Amsterdam. The afternoon and evening are yours to enjoy everything Amsterdam has to offer. If you didn't go for a canal tour on the first day, you will have the opportunity to do so today.
Day 8: Amsterdam
End of your tour: Disembarkation after breakfast until 9.30 a.m.
Good to know

Cycling route distances in the travel program are approximate.
On some days you can choose between a longer and a shorter cycling route. Please note that on the shorter routes you may not be able to visit all the highlights mentioned.
If you prefer not to cycle on a particular day, you're welcome to stay on board and relax while the ship cruises to the next landing place.
The tour itinerary and route are subject to possible changes due to nautical, technical or meteorological reasons, or other unforeseen events.
On the arrival day, you can leave your luggage on board the ship from 11.00 am.
Detailed cycling maps, route tips and a GPS app are available to cycle individually and at their own pace. The tour guide is always available via cell phone in case of questions, breakdowns or emergencies.
INCLUDED:

8 days/7 nights
7 x breakfast
Packed lunches
7 x 3-course dinner
Coffee and tea on board till 4 PM
Welcome drink
Use of bed linen and towels
Daily cleaning of the cabin
Climate-controlled cabin
Daily briefings
Semi guided cycling tours (guest cycle independently, tour leader also cycles the tour);
Some short walking tours
Maps and notes for cycling tours (1 set per cabin)
GPS tracks
Use of a waterproof pannier bag
Wi-Fi is available in restaurant – data use is not included
Live music on board
NOT INCLUDED:

Coffee and tea on board after 4 PM
Drinks
Bicycle rental or E-bike rental
Helmet rental
Personal insurances
Gratuities (at your discretion)
Entrance fees and excursions
Fees for ferries/waterbus
Transfers to/from the docking place
Parking fees
Additional options & information
2023:
Rental bicycle: € 90 per week
Rental E-Bike: € 195 per week (only on request, limited number available)
Limitation of liability (damage) rental bicycle €10/week (only bookable in advance)
Limitation of liability (damage) rental e-bike €25/week (only bookable in advance)
Parking own bicycle: € 10 per week (only a limited number of parking places available: pref. reservation by booking)
Parking + charge station own E-Bike: € 25 per week (only a limited number of parking places available: pref. reservation by booking)
Helmets: A helmet can be rented for € 10 per week, only on prior reservation and payment.
Canal cruise Amsterdam: Ticket for a 1-hour canal cruise through Amsterdam – special price for our guests: € 15 (at the ticket desk approx.: € 18). Please book your ticket in advance and you can collect it on board of your ship on the first day of the tour.
| Cabins 2023 p.p. EUR | March 25, April 1 and 8 and Oct. 7 | April 15 and 22; Sept. 23 and 30 | April 29; Sept. 9 and 16 | weekly from May 6 up to and incl. Sept. 2 |
| --- | --- | --- | --- | --- |
| Twin lower deck | 739 | 899 | 1029 | 1099 |
| Twin lower single use | 1180,50 | 1348,50 | 1543,50 | 1648,50 |
| Twin upper deck | 939 | 1099 | 1229 | 1349 |
| Twin upper deck single use | 1408,50 | 1648,50 | 1843,50 | 2023,50 |
| Upper deck suite | 1189 | 1349 | 1479 | 1599 |
| Bicycle rent | 90 | | | |
| E-Bike | 195 | | | |
| Helmet | 10 | | | |