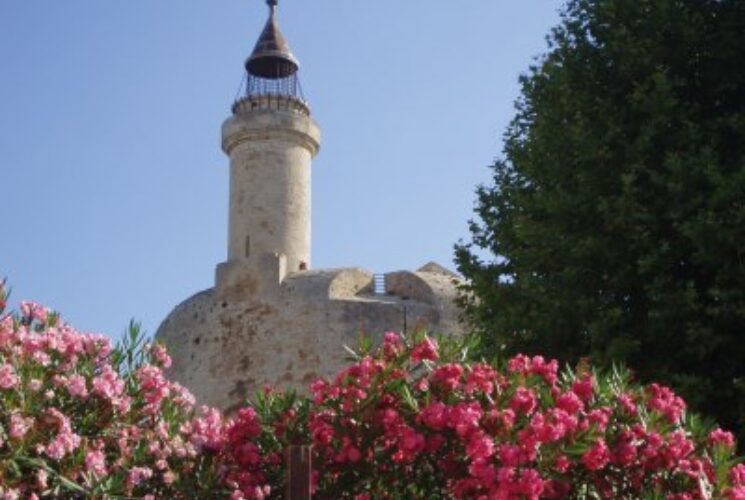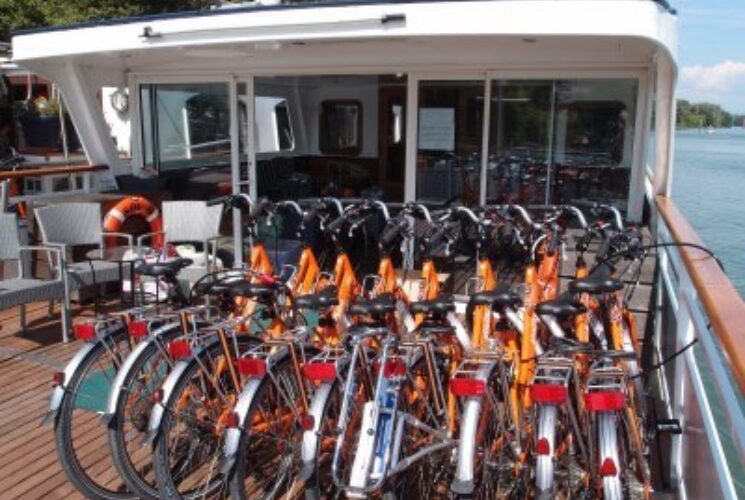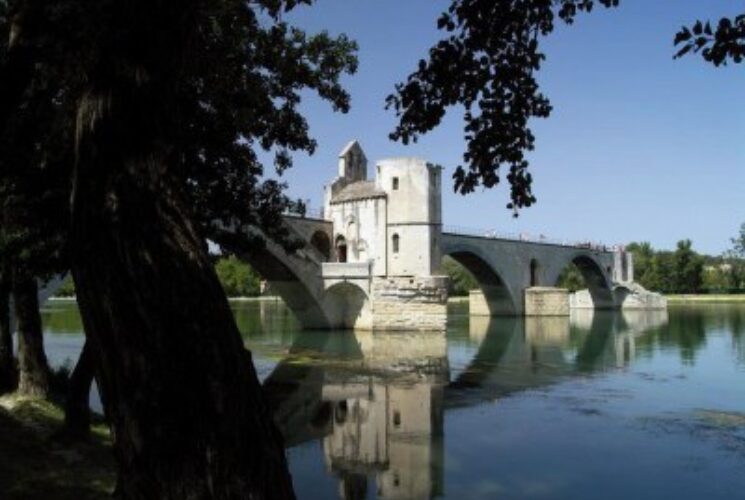 Bike and Barge in France
A wonderful boat and bike tour through the wild Camargue nature with its bulls and horses: from the medieval fortress of Aigues Mortes to Saintes Maries de la Mer and then gradually by boat towards Arles.
After that you visit the most typical Provence landscape, including the Rhone Valley, Van Gogh's Provence, the Roman France of Pont du Gard and finally toast with the precious wines of Chateauneuf du Pape. Tour in reverse direction available as well.
Day to day schedule
Day 1 (Sat) Avignon Individual arrival and boarding after 6 p.m. in Avignon. Your mooring place is in Quai de la Ligne next to the famous Pont St. Benezet.
Day 2 (Sun): Avignon (round tour 45 km/ 27 miles) You cycle in the direction of Chateauneuf-du-Pape, following low-traffic roads surrounded by vineyards. In Chateauneuf-du-Pape you can enjoy a tasting of the very famous Provencal wine. After that you will cross the Rhone at the height of Roquemaure and cycle back through Villeneuve-les-Avignon following the course of the river.
Day 3 (Mon): Avignon – Aramon (bike tour ca. 40 km/24 miles) In the morning navigation till the town of Aramon, where you will start pedalling. The stage today will bring you to the best preserved Roman aqueduct in Europe: Pont du Gard, a very spectacular work. Overnight in Aramon with a beautiful view over the Mont Ventoux.
Day 4 (Tue): Aramon – Vallabregues (bike tour ca. 35 km/21 miles) You start your day sailing to Vallabregues, a pretty Provencal village on the banks of the Rhone. Along country roads you will arrive to Barbentane with its castle at the confluence of the Rhone and Durance rivers. You will cycle to the magnificent Abbey of Saint Michel de Frigulet and afterwards down to the medieval village of Boulbon. Overnight in Vallabregues.
Day 5 (Wed): Vallabregues – Arles (bike tour 60 km/36 miles) This stage brings you to Saint Remy de Provence, birthplace of Nostradamus. This village is also famous for having hosted Van Gogh in the days of his mental illness. In the end you move onto the Alpilles, with Les-Baux-de-Provence, a village lodged in the rock itself. A landscape of limestone cliffs and olive trees accompanies your journey.
Day 6 (Thu): Arles – Aigues Mortes (bike tour 25 km/15 miles) Today the whole morning is dedicated to visit Arles, the ancient capital of Gaul with beautiful Roman ruins. You will also have the opportunity to be welcome by a professional guide, who will accompany you around the jewels of the town. After lunch you reach the lock of Saint Gilles and from there you will sail to Aigues Mortes for the overnight stay.
Day 7 (Fri): Aigues Mortes, round tour (bike tour 55 km/33 miles) Going through small country lanes of Camargue between canals, lagoons and small villages you will reach in the afternoon the charming fishermen's village Le Grau-du-Roi. Possibility of a refreshing bath on the beach.
Day 8 (Sat): Aigues Mortes. After breakfast: disembarkation and end of the tour.
Inclusive:
Boat & bike tour with the Soleo/L'Estello, 8 days / 7 nights; accommodation in the booked category
Full board (breakfast and dinner on board, packed "picnic" lunch during bike tours)
Tea and coffee on board
Use of bed linen and towels (change of towels on request)
Tour leader on bike
Detailed route description, maps and info-pack (1x per cabin)
Support van in the area (available for alternative trips and in case of emergency)
Guided visit in Arles
Wine tasting in Chateauneuf-du-Pape.
Exclusive:
Transfers to/from docking places in Avignon and Aigues Mortes (France), reservation fee E 15,00 per booking/group (obligatory surcharge); other transfers; parking fee; rental bicycle, entrance fees & excursions, fees for ferries; drinks on board, personal (travel) insurance, gratuities (at your discretion).
| Cabins 2022 p.p. | Twin cabin | Supplements p.p. | Bike rent | E-bike rent |
| --- | --- | --- | --- | --- |
| Season 1: 26.03.2022 and 16.07 - 13.08.2022 | € 1.020,- | + 350,- | € 85,- | € 220,- |
| Season 2: 9.04 - 23.04.2022 and 22.10.2022 | | + 360,- | € 85,- | € 195,- |
| Season 3: 7.05 - 2.07.2022 | | + 410,- | € 85,- | € 195,- |
| Season 4: 27.08 - 8.10.2022 | | + 460 | | |
| Single cabin | € 1.370,- | | | |
| Cabins 2023 | on request | | | |