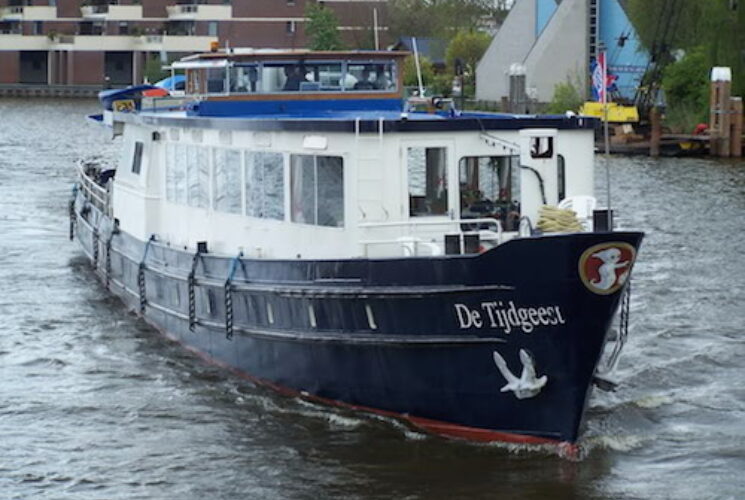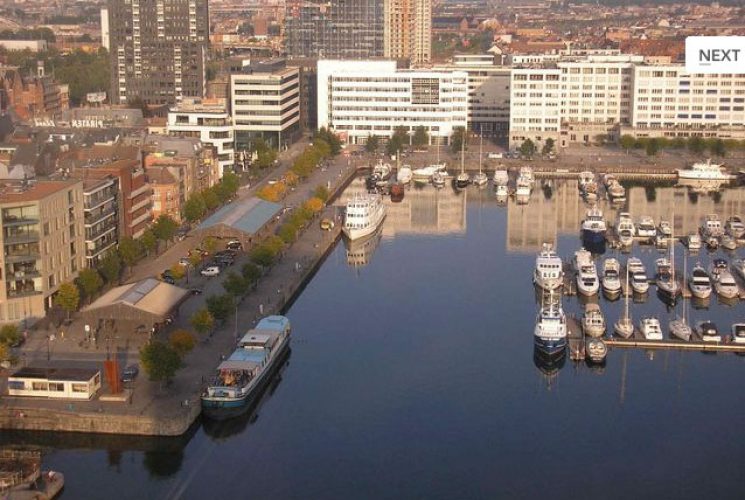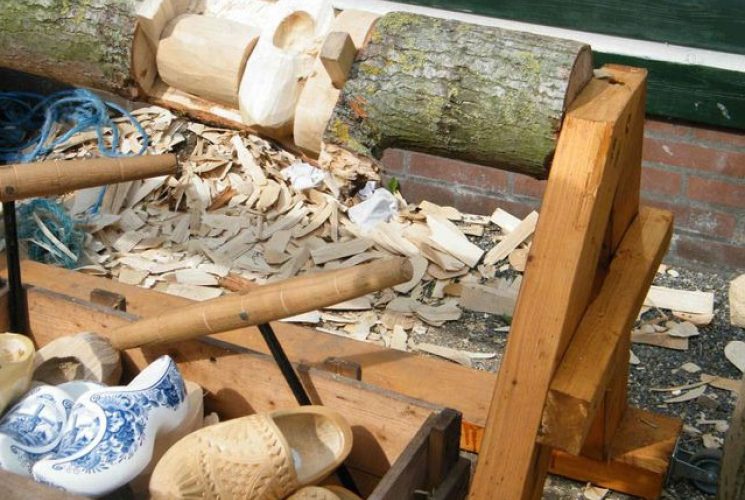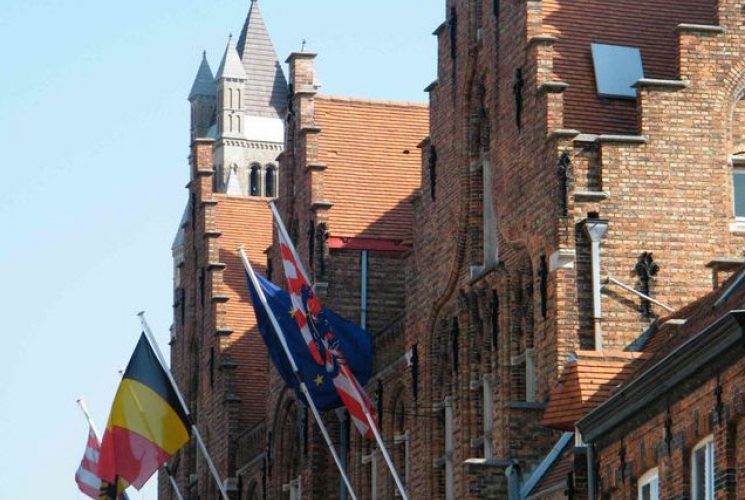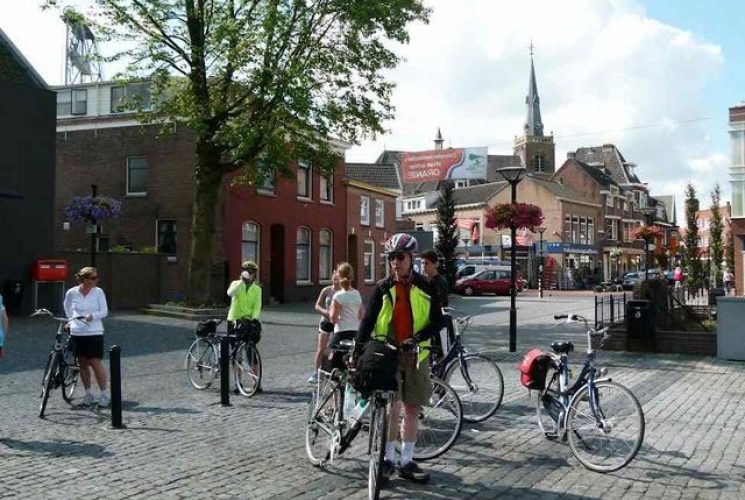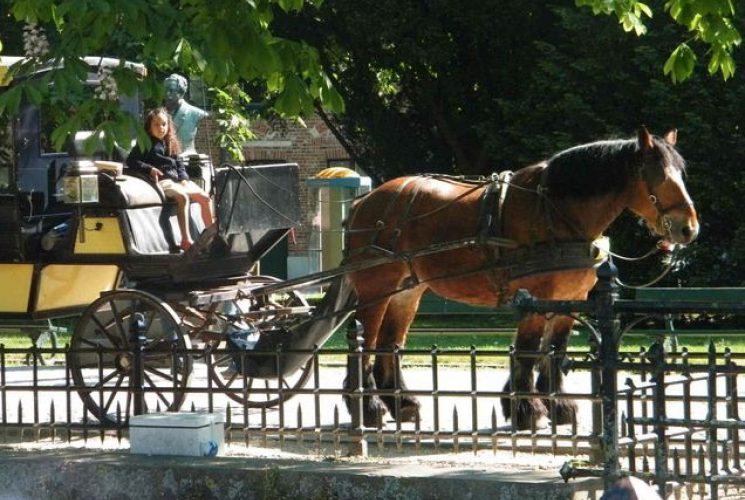 Holland meets Belgium Bruges - Amsterdam
This boat and bike tour offers you a unique opportunity to get to know the lowlands at the North Sea.
We show you lovely Amsterdam and old Dutch towns like Gouda and Willemstad. You cross the border to Belgium to discover the Belgian pearls of Antwerp, Ghent and on top of that: Bruges! If you want to book the same tour on a standard ship please click: Holland meets Belgium: Amsterdam - Bruges This tour starts in Amsterdam and ends in Brugge.
If you prefer to start your holiday in Holland please have a look at: Holland meets Belgium: Amsterdam - Bruges
Day to day schedule
Saturday: Transfer by bus from Amsterdam Airport to Ghent in Belgium. Embarkation and checking in aboard the hotel barge. The tour leader will invite you for a walk across the wonderful town centre.
Sunday: cycling ± 15 km By train you go to Bruges and your tour leader will make you acquainted with this unique town. Till halfway the afternoon you are free to discover Bruges. By train you go to Dendermonde where the barge will stay for the night. In the evening there's a short test ride in and around Dendermonde.
Monday: cycling ± 30 km From Dendermonde you ride through the pretty Flemish countryside alongside the river Schelde to Antwerp. In the afternoon your guide invites you for a short city walk and afterwards you have free time to explore the town centre. In the evening you may wish to visit some bars and have a good taste of Belgian beers.
Tuesday: no cycling In the morning there will be some more time to visit Antwerp. In the afternoon there's a sailing trip over the Belgian-Dutch border to the beautiful walled town of Willemstad.
Wednesday: cycling ± 45 km The barge will drop you at the edge of natural reserve Biesbosch and you start todays cycle ride. You visit the windmills of Kinderdijk and will certainly enjoy the rural sceneries that continue to cheese town Gouda. In the evening you may wish to join your tour leader for a short city walk.
Thursday: cycling ± 40 km You enjoy an easy bike ride right through some real Dutch meadowlands and end your trip in a small village called Oude Wetering. You may enjoy the quietness of the rural Dutch countryside before you arrive in busy Amsterdam tomorrow.
Friday: cycling ± 25 km On the banks of the river Amstel you cycle in the direction of and then across the Amsterdam town centre to the mooring place of your barge. In the afternoon there's time to explore the lively Dutch capital and do some shopping. In the evening there's a city walk and you may wish to make a roundtrip of the famous Amsterdam canals.
Saturday: End of your bike and barge tour and check out. (subject to change)
Inclusive:
Stay on board comfort barge 8 days/7 nights in double cabin with lower beds and private facilities
All meals (breakfast, lunch/packed lunch, 3 courses diner)
Tour guidance
Bicycle with gears and pannier
Compensation bike damage
Several city walks
Information booklet + map
Entrance fee Windmill Kinderdijk
Train ride Ghent - Bruges - Ghent
Bus transfer Ghent - Amsterdam Airport
Exclusive:
April until May 7: obligated excursion package (Keukenhof/horse carriage ride), surcharge 39,00 a person
Journey there and back Amsterdam
Drinks aboard
Excursions out of program
| Cabins p.p. | 2019 |
| --- | --- |
| 2 pers. | € 924,- |
| Single use | + € 224,- |
| Bicycle rent | Included |