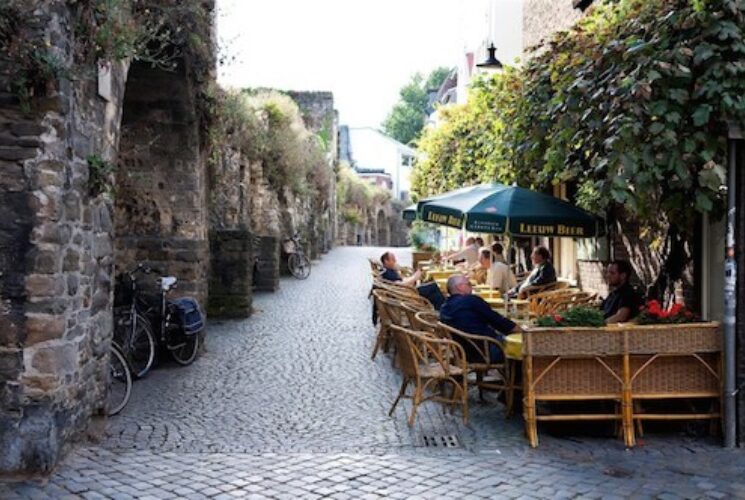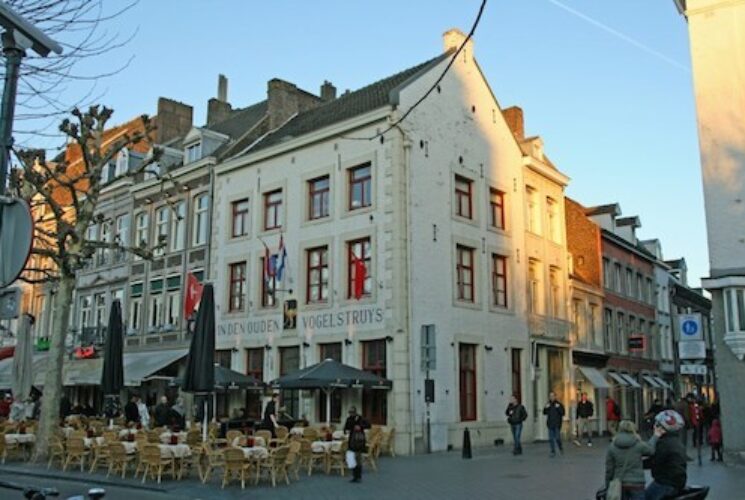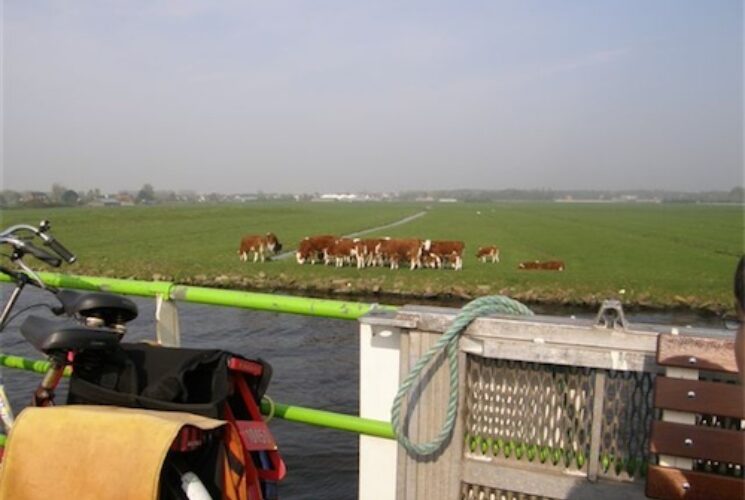 Discover Friesland
This boat and bike tour is carefully planned to show you all the different landscapes that Friesland has to offer. You'll cycle along canals and lakes, through open farmland and visit small villages that were granted city rights in medieval times.
The Netherlands basically means 'the lower lands', and the Frisian region embodies this name. Water and land are almost on the same level and are intertwined in every possible way. It's only thanks to a large network of locks, dikes and pumps that it's even possible to live here. This results in a unique open landscape, home to 12 'Natura 2000' conservation areas.
You'll not only see the mainland, but also the Wadden Islands off the coast, which are another part of this diverse province. Your ship will take you on a crossing to one of the islands. In a three-hour cruise over the Wadden Sea you'll get to know this special tidal area (listed as UNESCO World Heritage). This coastal wetland is typified by extensive mud flats, tidal creeks and the islands contained within it, a region continually contested by land and sea. On the crossing you'll have plenty of opportunities to spot birds and wildlife.
The Frisians are proud people who pride themselves on speaking Frisian, the official second language of the Netherlands. If you stop for coffee, try asking for a local treat like oranjekoeken or sugar bread.
The province of Friesland is also known for a legendary ice-skating event: the Elfstedentocht. Translated as the '11-city tour', it has an almost mythical status. It is skated on natural ice along small canals, all of which require a layer of ice at least 15cm thick. So, as you can image, this epic event only happens during really freezing winters. On this tour you'll cycle part of this historic route.
Day 1: Enkhuizen – Stavoren (about 2.5 hours sailing)

Your floating hotel is ready for you at 2 pm (on June 12 at 4 pm) in the harbor of Enkhuizen and the crew will show you your home for the week. After this introduction the Lena Maria will depart. On your first cruise you'll cross the former Zuiderzee, the once notoriously wild South Sea, to reach the province of Friesland. You'll enter the small Hanseatic trade village of Stavoren for your first night on board.
Day 2: Stavoren – Makkum (32 km/ 19 mi. or 49 km/ 30mi.)
Today your first bike ride is on the agenda. The route will follow the Frisian coast in a northerly direction. Along the way you'll pass through the historic harbors of Hindeloopen and Workum, both small picturesque fishing villages. In Workum you can visit a museum dedicated to the painter Jopie Huisman, who was an iconic local artist with a uniquely Frisian approach to life and art. Continuing by bike towards your destination of Makkum, you'll see a huge hall clearly visible in the distance. Inside, shipbuilders are busy constructing superyachts, large ocean-going vessels with everything on board that a human could possibly need or imagine. When you arrive in Makkum, the crew will welcome you back on board with tea and coffee.
Day 3: Makkum – Terschelling (about 4 hours sailing)
In the early morning your captain will maneuver the Lena Maria through sea locks onto the Wadden Sea. Over about four hours the barge will carry you through this UNESCO-listed tidal sea flats to the island of Terschelling. Beside the birdlife, you may even spot some seals on the crossing if you're lucky.
On the island you'll have plenty of time to explore. There are many tiny villages, sandy beaches and dunes. The eastern part of Terschelling is one large nature reserve where you'll have a chance to spot black-winged stilts, large colonies of spoonbills and great black-backed gulls.
Day 4: Terschelling – Harlingen (about 3 hours sailing) | Harlingen – Franeker – Leeuwarden (35 km / 21 mi. or 45 km / 27 mi.)

With another morning sail, the Lena Maria will head back to the mainland. Starting in the historic fishing town of Harlingen, you'll leave the coast for the first time this week to visit Franeker, another of Friesland's 11 cities. Here the Royal Planetarium is well worth a visit to see a working model of the solar system built by amateur astronomer Eise Eisinga in the 18th century. He planned to create it in six months, but in the end it took seven years. Today's destination is Leeuwarden, the capital of Friesland. Leeuwarden is a vibrant city with plenty of things to see and do. Among them, the church tower of Oldehoeve is certainly a highlight. Nicknamed the 'Frisian tower of Pisa' you can imagine how it looks!
Day 5: Leeuwarden – Leeuwarden (about 1 hour of sailing) | Leeuwarden – De Alde Feanen – Grou (40 km / 24 mi. or 50 km / 31 mi.)
During breakfast, the Lena Maria will take you out of Leeuwarden. We start cycling outside of the city towards National Park De Alde Feanen. This park consists of a variety of landscapes with small lakes, reedbeds and swamp forest. In the 17th century the area was mined for wet peat. Now, centuries later, the former mining grounds have evolved into a spectacular nature reserve with over 400 different plant species. One moment you'll see a wide view over vast grasslands and waving reed beds, the next you'll have a sheltered feeling as you pass through fairytale marshy forests. You'll then return to Grou where the Lena Maria is moored for the night.
Day 6: Grou – Sneek (30 km / 18 mi. or 45 km / 27 mi.)
This morning you'll start cycling from Grou in a westerly direction for a day of quiet bike paths and expansive views. Today's destination is Sneek, the oldest fortress town in the province. Sneek, or Snits in Frisian, played a key role in the Friso-Hollandic wars of the 13th-15th centuries, when the counts of Holland attempted to conquer the free Frisian territories. One of the city's highlights is the Waterpoort, an impressive gate connecting city and harbor that is both defensive and decorative. Tonight, the Lena Maria docks in Sneek.
Day 7: Sneek – Stavoren (38 km / 23 mi. or 48 km / 29 mi.) | Stavoren – Enkhuizen (about 2.5 hours sailing)
The last cycling route of the tour leads you from Sneek to Heeg. This 18th century village is known for its long history of eel trade with London, which continued up until 1938. From Heeg, traditional wooden eel boats would sail across the Channel and right up the Thames to moor in the center of London. Eels were transported live in the bottom of the boats, which had special holes to allow water to flow in and out. From Heeg, you'll cycle past Fluessen Lake through classic Frisian countryside. When you arrive in Stavoren, the Lena Maria will be ready to take you back to Enkhuizen.
Day 8: Enkhuizen
Enjoy your last breakfast on board before check out and disembarkation at 09:30. End of the tour.
Good to know

All distances are "approximate distances" of recommended bike tours. The tour details are barring changes, such as a result of nautical, technical or meteorological reasons.
The planned itinerary is subject to change due to nautical, technical or meteorological reasons or other unforeseen circumstances. If there is low or high water and a route cannot be shipped, the captain reserves the right to change the route in view of your safety (this cannot be accepted as a reason for free withdrawal).
Perfect for more experienced cyclists. With a detailed map of the area and a suggested route for close-range explorations, you decide where you head and how fast you ride. During the evening prior to next day's cycling tour, the ship's crew will explain some difficult parts, offer tips about the nicest places to stop for a drink or lunch, and mention the best highlights. In case of emergencies or problems, the crew can be contacted. But – as the ship is sailing to the next port – they can only offer assistance by phone.
During the days when 2 bicycle options are possible, you can choose between the longer and the shorter options.
Not all highlights mentioned will be visited during the short bike option.
In case you prefer a day of rest, you can skip the bike tour and relax on board while cruising to the next town.
On the arrival day is it possible to bring your luggage on board from 11 am (not possible on June 12).
Included in the cost of the tour
8 days/7 nights
7 x breakfast
7 x Packed lunches
7 x 3-course dinner
Coffee and tea on board
Welcome drink
Use of bed linen and towels
Daily cleaning of the cabin
Daily briefings
Maps and notes for cycling tours (1 set per cabin, on the islands Ride with GPS only)
GPS tracks
Use of a waterproof pannier bag
Wi-Fi
Not included
Drinks
Bicycle rental or E-bike rental
Helmet rental
Personal insurances Gratuities (at your discretion)
Entrance fees and excursions
Transfers to/from the docking place
Parking fees

Additional optie & Information
Rental bicycle: €100 per week
Rental E-Bike: € 220 per week (only on request, limited number available)
Limitation of liability (damage) rental bicycle €10/week
Limitation of liability (damage) rental e-bike €25/week
Helmets: A helmet can be rented for € 10 per week, only on prior reservation and payment.
Parking own bicycle: € 10 per week (only a limited number of parking places available: pref. reservation by booking)
Parking + charge station own E-Bike: € 25 per week (only a limited number of parking places available: pref. reservation by booking)
Travel during corona time

On our tours we make sure that you can travel safely! We follow all possible safety measures on board by observing hygiene rules, equipping staff with face masks and with extra cleaning and sufficient ventilation. All guests, crew and tour leaders complete a health declaration in advance, and during the trip we take care that everyone stays healthy!
| Cabins 2023 p.p. | EUR |
| --- | --- |
| Twin cabin below deck | € 1229 |
| Twin cabin single use | € 1808,50 |
| Bicycle rent | € 100 |
| E-bike | € 220 |