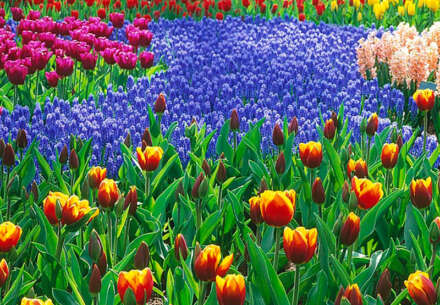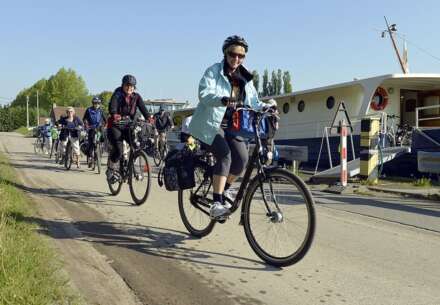 Search for a tour
Late summer offer discount
For departures in July and August 2022 you get € 200 summer discount per person. Enter the discount code SUMMER22 when making your booking till June 30, 2022.
The discounts apply only to new bookings for this tour and ship and cannot be combined with other discount offers.
Tour: Hansa Highlights
Boat and Bike tours
Dutch Barge Cruises offers a variety of boat and bike tours in Europe: e.g. in Holland, Belgium, France and Germany. Combine the luxury of an active outdoor vacation on one of the hotel boats. Bike and Barge holidays are guided cycling tours with accommodation on a river-barge or as you wish on a hotel boat. Besides the boat and bike tours these ships are also available for charter on river cruises and excursions.
Questions? Let us help
If you have any questions concerning a boat and bike tour or an inquiry for a barge charter we are happy to help.
Dutch Barge Cruises is a specialist and gives you an overview of all boat and bike vacations in the Netherlands.
Corona
Traveling in Europe.
Our tours in 2022: health, safety and well-being are paramount.
With both optimism and realism, we are entering our 2022 season. A new trend in travel is emerging all over the world, and our concept of cycling and cruising fits in perfectly: we have small groups, offer plenty of personal service and attention, and our guests are active outdoors and stay away from the crowds.
We are also highly aware of the ongoing need to remain cautious and to create a safe environment. We continue to take all necessary precautions by implementing our protocol, that ensures health and safety measures on all tours.
For general updates about travel to the Netherlands please visit the special Covid-19 pages on the websites of the Dutch government or the website of the Netherlands Board of Tourism (in English) and websites of your own national government and health authorities. If you (also) travel to other countries than The Netherlands, please also check the official governmental websites of those countries.
If you have specific questions please send us an email